Pulao's are light and aromatic rice dish made with fragrant basmati rice. My kids love to eat pulao and this is another combination I tried for their lunch box. Adding methi leaves can be tricky, sometimes it can turn your pulao extremely bitter which will not go well with kids. So make sure you cook the methi leaves well while making a methi pulao. You can also add some curd to cut out the bitterness. I have used tender methi leaves which were not so bitter and it tasted very well with the peas.
METHI PEAS PULAO
Preparation time 20 mins | Cooking time 20 mins | Serves 3
Ingredients
Methi leaves - 2 small bunches (I used baby methi leaves)

Fresh peas - 1/2 cup

Basmati rice - 1.5 cups

Water - 3/4 cup

Coconut milk - 1 cup
Garam masala powder - 1/2 tsp

Green chilli - 4, chopped

Ginger garlic pudina paste - 1/2 tsp

Onion - 1, sliced

Lemon juice - 1 tsp

Coriander leaves - a handful chopped

Salt - to taste
Whole spices
Oil / Ghee - 2 tbsp

Cinnamon - 1

Bay leaf - 3

Cardamom - 1

Clove - 3

Cumin seeds - 1/2 tsp
Method
1. Wash the methi leaves and chop the root ends. Roughly chop the methi leaves. Wash and soak the basmati rice for 20 minutes.
2. In a pressure pan, heat the oil/ghee. When the oil heats up, add the whole spices and fry for a few minutes.
3. Add the sliced onion, salt and chopped green chillies. Saute till the onion turn translucent.
4. Add the ginger garlic paste and saute till the raw smell leaves.
5. Add the garam masala powder and mix well. Cook for 2 minutes.
6. Add the chopped methi leaves and cook till it wilts.
7. Add the fresh peas and the coconut milk.
8. Add the basmati rice and water and mix well. Check for salt.
9. Add the lemon juice and chopped coriander leaves and mix well.
10. Close the cooker without the whistles and keep the flame on high. When the steam starts coming, put the whistle and reduce the flame to the lowest. Cook for 10 minutes and switch off.
11. Open the cooker when the pressure settles and fluff it up.
Serve with any spicy gravy/curry!
Notes
1. Keep tasting as you cook. If you taste any bitterness, add a few tsps of curd. Coconut milk will also help in reducing the bitterness of the methi leaves.
2. I have used 1:1.75 ratio of rice to water. You can add anywhere between 1.5 to 2 cups of water (for each cup of rice) depending on the brand of basmati rice you use.
3. You can skip the coconut milk and use all water too.
Until next time,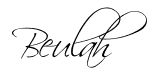 Share this post if you found it useful!