Instant Veg Pizza | No Oven | No Yeast | Easy Paneer Pizza Recipe | Tawa Pizza - In this video, we will see how to make an easy and simple thin crust pizza without yeast and without oven. This cheesy pizza can be made in 30 minutes. You can add any toppings of your choice and enjoy!
Ingredients
Maida - 1/2 cup

Baking powder - 1/4 tsp

Baking soda - 1/4 tsp

Salt - 1/2 tsp

Curd - 2 tbsp

Onion powder - 1/4 tsp

Garlic powder - 1/4 tsp

Mixed herbs - 1/2 tsp

Sugar - 1/2 tsp

Water - 1 to 2 tbsp (or as required)

Olive oil - 2 tsp

Pizza sauce - 1 to 2 tbsp
Toppings
Capsicum - 1/4 cup

Sweet corn - 2 tbsp

Paneer - 1/2 cup

Olives - few

Mozarella cheese - as needed

Mixed herbs
Watch the video in English
Method
1. Take the maida, baking soda, baking powder, salt, onion powder, garlic powder, mixed herbs on a plate.
2. Then add the curd, sugar and start adding water little by little and make a smooth dough.
3. The dough will be sticky, as you keep mixing don't add extra flour, add a little olive oil and keep kneading till you get a smooth pliable dough.
4. Once you get a soft dough, apply some olive oil on top of the dough, cover and let it rest for 30 mins.
5. In this time, prepare the toppings for this pizza.
6. After 30 mins, slightly knead the dough for 1 mins and then spread the dough. You can spread with your fingers or use a rolling pin.
7. Heat a tawa and spread oil. Place the base on the tawa and let it cook on one side for 2 mins. Then flip the base and let it cook for 2 more mins.
8. Now add the pizza sauce and chopped vegetables. Top it with shredded cheese, olives and mixed herbs, chilli flakes.
9. Cover this pizza and let this cook till the cheese melts, the vegies should also be cooked.
10. After 10 mins of cooking in medium to low flame, open the lid and remove the pizza.
Notes
1. You can use any veggies of your choice. I used capsicum, paneer, corn and olives.
2. Don't add too much water to knead the dough, 1 or 2 tbsp water is enough.
3. Make sure the curd is not sour.
4. This makes one small pizza, if you want 2 pizzas, double the ingredients.
Bible blessing - Go in peace and may the God of Israel grant you what you have asked of Him. 1 Samuel 1:17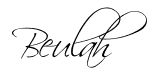 Share this post if you found it useful!