3 Ingredients Black Urad Dal Ladoo without Ghee | Urad Dal Ladoo | Healthy Ladoo Recipe | Black Gram laddu Recipe - In this recipe, we will see how to make a healthy and tasty black urad dal ladoo without ghee. Black urad dal is very healthy for the body especially the bones and hip. It is essential to include this in the diet of young girls and women.
Ingredients
Black gram - 1 cup

Peanuts - 1 cup

Jaggery/coconut sugar - 3/4 cup
Watch the video in English
Method
1. Take the urad dal in a saucepan and saute for 3-5 mins. Let it cool down completely.
2. Transfer it to a dry mixie jar. Grind it to a fine sugar.
3. Then add roasted and de skinned peanuts and jaggery.
4. Start grinding this mixture, as you grind the peanuts will release oil.
5. Stop after 2 mins of grinding and try to make ladoos, if the mixture crumbles, grind for some more time. As the peanuts release more oil, you will be able to make firm ladoos.
6. Transfer the mixture onto a plate.
7. If making this for small children, then heat 3 tbsp of ghee add it to this mixture and start making ladoos.
8. If you don't want to add ghee, then you can start making the ladoos without adding anything extra.
Storage - Keep in airtight box in fridge, when you want to eat, take what is required and keep it out for 10 mins, it will come to room temperature.
Watch the video for step by step description.
Notes
1.You can use any healthy sugar like jaggery, palm jaggery or coconut sugar.
2. If using raw peanuts, dry roast them in a pan and remove the skin. I used store bought roasted de skinned peanuts.
Bible blessing - The Lord will perfect that which concerns me. Psalm 138:8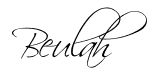 Share this post if you found it useful!