Piano Doll Cake | How to make a Piano Doll Cake | Piano Themed Doll Cake | Keyboard Cake - In this recipe, we will see how to make a simple and easy Piano Doll Cake.
If you know me, you will know that I always make special cakes for my children's birthday and I don't use fondant in my cakes. For my daughter's 10th birthday I made this piano/keyboard doll cake as she likes playing keyboard and she's attending classes to learn to play music. I thought this simple cake will be the perfect cake to celebrate 10 years of her life!
I did not use any fondants for this cake, made the entire cake with whipped cream only. It was pretty easy to make this cake but I did struggle while piping out the keys for the keyboard.
I think it would be best to watch the video on how to make this cake. Writing down the steps may not be easy to understand so instead of me writing down the steps, I will give the link to the video. Do watch the video on how to make a no fondant, piano doll cake.
Watch the video in English
Bible blessing - I will restore you to health and heal your wounds, declared the Lord. Jeremiah 30:17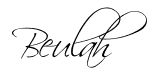 Share this post if you found it useful!