Cooking veggies is one of my favorite things. Bringing 2 or 3 vegetables together to make a stir fry is absolutely divine! I know, you must think I'm crazy but I love cooking vegetables! I don't know if it's common to make potatoes and capsicum together but I tried it the other day since we had too many capsicums at home and the end result was yummy! It went very well with rice.
POTATO CAPSICUM FRY
Preparation time 10 mins | Cooking time 10 mins | Serves 2
Ingredients
Capsicum - 2 small or 1 large

Potatoes - 2 medium

Onion - 1 large

Turmeric powder - 1/4 tsp

Coriander powder - 1 tsp

Garam Masala - 1/2 tsp

Red chilli powder - 1/4 tsp

Cumin seeds - 1/2 tsp

Oil - 1 tbsp

Salt - to taste
Method
1. Pressure cook the potatoes for 3-4 whistles, until cooked. Peel it and chop them into small pieces. Chop onions and capsicum.
2. In a non stick pan, add oil and cumin seeds. Wait for the cumin seeds to splutter.
3. Add the onions and saute till they become translucent. Add salt. Adding salt to onions makes them cook faster.
4. Add the chopped capsicum. Saute them for a couple of minutes. I like the capsicum to retain it's crunch so I did not saute for too long.
5. Add the masalas - tumeric powder, coriander powder, red chillie powder and garam masala powder and mix well. If it is too thick, add a tbsp of water and bring it all together.
6. Add the potatoes. Mix well. Allow to cook for a few more minutes in medium flame.
7. Once done, switch off.
Notes
1. Do add curry leaves and green chillies. For some reason, I forgot to add!!
Until next time,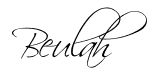 Share this post if you found it useful!