For my son's 4th birthday, I decided to make a number cake. Number 4 is very easy to make, as it has only straight lines however I did wonder how to frost it and make it special, finally decided on a simple ganache and cadbury shots since my son loves shots.
We also had 2 other parties for him and I made the anti-gravity cake and double chocolate cake for those other parties. Over all, it was a fun birthday and he enjoyed every bit of it! I have made the same anti gravity cake and double chocolate cake for his previous birthdays, he loves it so much that I repeated it again for his 4th birthday as well!
Check out the Garbage Truck Cake that I made for his 3rd birthday.
To make number 4, I made 3 of my favorite chocolate loaf cake - the Quadruple Chocolate Loaf and went about cutting and stacking it. It turned out to be very simple and easy to make!
I started baking the cakes two days ahead. With small kids around, I had to plan ahead and bake the cakes so that I don't get stressed about organizing the party.
NUMBER 4 BIRTHDAY CAKE
Things you will need
3 loaf cakes

Frosting of choice

A large cake board
For the cakes -
I baked 3 of this
Quadruple Chocolate Loaf
. Bake the cakes, wrap them and refrigerate them until we are ready to assemble. This is an amazing chocolate cake, so rich and chocolaty, almost like a brownie.
Only bake the cake and wrap it, no need to soak the cake with the syrup.
For the frosting
- I chose to frost the cake with chocolate ganache. You can choose any frosting of your choice.
For the ganache
Dark compound chocolate - 400 gms (I used morde)

Cream - 200 gms (I used amul fresh cream)
Check this post on how to make ganache for details.
Make the ganache about 2 hours before you start assembling the cake. Cover it and let it rest.
Assembling the cake
1. Prepare a large cake board and wrap it with aluminium foil. Keep the ganache ready.
2. Bake the cake and wrap them and refrigerate them until your ready to assemble.
3. Take the cakes, and slice off the top domed portion of the cake to level it off. (the white bits in the middle loaf are white chocolate chips!)
4. Assemble 1 loaf vertically and 1 loaf horizontally and cut the 3rd loaf to make the small vertical line of 4.
5. I was left with only a small piece of cake. The rest worked very well to make a beautiful number 4.
6. I soaked the top layer of the cakes with grape juice. You can use a simple sugar syrup also.
7. Now take the ganache and start frosting the cake.
8. Once done, wipe out the corners with a wet cotton.
9. I just arranged cadbury shots all around the corners of the cake. You can do what you like.
And that's it! Simple and easy number 4 cake!
Notes
1. You can cut the loaves in half and apply a layer of frosting in the middle. But this is a very rich and heavy cake and I did not want to make it more heavy by adding a layer of ganache in the middle. But it's your choice. If you do add a frosting in the middle, do soak the cakes with simple syrup too.
2. If you do use ganache to fill the cakes, then you will need more ganache than what I have mentioned. The amount I have mentioned is only sufficient to frost the cake.
3. This is a huge cake, so make sure you have a large cake board.
4. The ganache is just enough. If you want you can make a little more.
Until next time,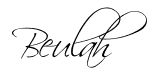 Share this post if you found it useful!