I know the title intrigues you, well you read it right! This is a recipe to make the kesari in pressure cooker with no stirring! No more lumpy kesari!
I am not a kesari person, any day I would be ready to whip up a batch of brownies to stirring kesari! So when I came across this recipe in a famous facebook group, I was curious to try it out. Add to that my mum wanted me to make some kesari for her so I decided to experiment. Of course I did not let her into the kitchen as she would not have believed this will work! So I only told showed her the pressure cooker kesari after she had some and raved about it!
I got this method of making kesari from Mrs. Chithra Vishwanathan. It is called as Autolysis Kesari
For the original recipe please click
here
.
After trying this kesari, I now make all my kesari's following this same method,
although I have changed the recipe and proportions to suit my mum's preference. There is another easier way to make kesari and that is called OPOS kesari, pioneered by Mr. Rama Krishnan, for that recipe, click
here
. This is an easy, simple, no fuss, no lumps, no stirring for long, no wastage of gas, fuss free kesari!
Follow the instructions perfectly and you can also make this easy kesari.
PRESSURE COOKER KESARI
Preparation time - 5 mins | Cooking time 30 mins | Serves 5
Ingredients
Rava - 1 cup (I used double roasted)

Water - 2 cups

Sugar - 1.25 cup (check notes)

Salt - a small pinch

Ghee - 1/3 cup + 2 tbsp (check notes)

Cashew - 2 tbsp

Raisins - 2 tbsp

Cardamom powder - 1/4 tsp

Orange color - a tiny pinch (optional)
Here are some other kesari recipes
1. Boil the sugar in 2 cups of water in a saucepan. Simultaneously, in a pressure pan, heat the ghee and add the cashew and raisins.
2. Fry the cashews until they are golden brown and the raisins are swollen.
3. Add the roasted rava to the ghee and fry for a minute.
4. Add the boiling hot water to the rava, whisking all the while.
5. Add the food color, cardamom powder and salt. Mix well.
6. Now close the lid of the pressure cooker, switch off the gas and place the weight/whistle.
7. Let this rest for 20-25 minutes.
8. Open and enjoy a lovely kesari!
Notes
1. Please note, the original recipe uses 1/2 cup of ghee and 2 cups of sugar. Since I made this for my mum, I reduced the ghee. You can add upto 1/2 cup of ghee if you want a more rich, smooth silky kesari.
2. For the sugar, I felt 2 cups made the kesari too sweet. For my mum 1.25 cups of sugar seems perfect. While making for us, I use 1.5 cups of sugar. Beyond that is too sweet for us.
3. While making this kesari for my mum, I almost always use oil. Comes out well.
4. The roasted rava and the water-sugar mixture should be equally hot before adding the water.
5. If the rava sticks to the cooker while roasting, add some oil or ghee to loosen it up.
6. Use good quality rava.
7. You can also add the food color to the water while boiling it.
Until next time,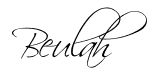 Share this post if you found it useful!