Medhu Vadai or ulundu vadai or urad dal vadai as it is popularly called is made by soaking ulundu and grinding it and deep frying the batter. It is crispy on the outside and soft inside. A delicious snack and can be had for breakfast also.
My 2 year old daughter has learnt the story of the crow who took the vadai from the old lady and ever since she wants to eat vadai!! Of course she only eats a few bites but this soft vadai seems to fascinate her and because of her we get to enjoy this delicacy often.
Making this vadai may seem difficult for a beginner but once you get the hang of it, it gets much easier. The difficult part is making the doughnut shape. When 1st made vadai, I never got the shape and made bondas out of the batter! But it gets better with practice. Check the notes section for lots of tips.
Check out
Thayir Vadai
and
Masal Vadai
.
MEDHU VADAI
Preparation time 2 hrs | Cooking time 20 mins | Makes about 15
Ingredients
.
Ulundu - 1 cup

Onion - 1 big

Green Chilli - 1

Curry leaves - 1

Coriander leaves - 1 tbsp

Hing - 2 pinches

Greens (Any keerai) - 1 handful (optional)

Salt - to taste

Water - as required

Oil - for frying
Method
1. Soak the urad dal for about 2-4 hours.
2. Grind the soaked dal with very little water. Do not pour water while grinding. Only sprinkle water now and then.
3. Grinding in a wet grinder gives better results than grinding in a mixie but if it is a small amount, go ahead and use the mixie.
4.
It should take about 10-15mins to grind the dal.
5. Chop the onion, green chillies, curry leaves, coriander leaves and keerai.
6. You can also grind the green chillies along with the batter.
7. Add all the chopped items and add it to the batter along with salt.
8. The batter should be thick. Heat oil in kadai.
9. For shaping the vadai - take a small amount of the thick batter and make a ball, place it on a polythene cover like milk packet cover and make a hole in it. Coat the polythene cover with some water or drop of oil
10. Once you are more experienced you can wet your hands and take the batter in your hand and make a small hole n the center. We do it this way.
11. Drop the vadai in the hot oil. Keep the heat at medium high and add few more vadai's and deep fry till golden brown.
12. Remove and place in tissue paper.
13. Can have it as it is or with coconut chutney or sauce.
Notes
1. The batter should be thick. A runny batter will not work for vadai. Do not add too much water while grinding. A runny batter will make the vadai to absorb more oil while frying also it's practically impossible to shape the vadai with a runny batter.
2. We use keerai in medhu vadai. Just a handful of it along with curry leaves. Great way to hide veggies!
3. If your batter becomes runny add about 1 or 2 tbsp of rice flour.
4. Use good quality urad dal for nice fluffy vadai.
5. Do not add salt while grinding the batter, it will become runny. Add when mixing the onions.
6. Always grind the batter to a smooth consistency. Otherwise the vadai will become hard and rubbery. Feel the batter with your fingers, it should be soft and smooth. If it's grainy, grind some more.
7. For more quantity use wet grinder for grinding. If you use mixe for large quantity of ulundu, the heat generated by the mixie will not make the vadai fluffy.
8. If you add a tbsp of rice while soaking the urad dal and grind, it makes the vadai more crispy.
9. If you want to check the consistency of the batter, drop a small ball in water. The batter should float.
10. If you grind the urad dal for too long, your batter will become sticky. Then leave it n the fridge for sometime and then shape the vadai.
Until next time,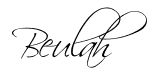 Share this post if you found it useful!