I am fond of banana cakes. So is everybody else in my family. It s extremely easy to put together and makes use of over ripe bananas. This is one recipe that gets done very frequently by me, mostly to use up bananas that no one wants to eat, since it's become all black. But those over ripe black skin bananas are the ones that make a banana bake extremely delicious! There are plenty of things to bake with over ripe banana. And I keep trying different recipes of banana cakes, muffins, banana breads etc. Check out the other banana recipes too.
For this cake, there was a request for banana cake from my family. It was my father's birthday and since my parent's don't prefer cream cake, they wanted this one. I was only too glad to oblige since I love banana cakes! This time there were no over ripe bananas at home so I went hunting for them. I am sure the fruit vendor thought I was some weird woman to pick up black skinned, over ripe bananas when he was giving me some good looking bananas! But who cares what he thinks, I got to eat a delicious banana cake out of those 'bad looking' bananas! My family loved it too and it got over that same night.
I always add walnuts to my cakes. It makes the cake taste more good and crunchy also it helps to sneak some nuts into my daughter! You can leave it out ans still get a delicious cake. The only addition I made to the original recipe is I added a tsp of cinnamon powder which took the flavor to a whole new level. I also didn't do the topping.
BANANA CAKE
Preparation time 20 mins | Baking time 35 mins | Serves 12-14
Source - here
Ingredients
All purpose flour (maida) - 2 Cups

Baking powder - 1.5 Tsp

Baking soda - 1 Tsp

Salt - 3/4th Tsp

Sugar - 170 gms (around 3/4th Cup)

Butter(melted) - 1/2 Cup

Buttermilk / Yogurt / Milk - 1/2 Cup (I used buttermilk)

Eggs - 2

Vanilla - 1 Tsp

Bananas - 2 ripe mashed ( 235 gms - about 1 cup)

Cinnamon powder - 1 Tsp

Walnuts - 3/4th Cup (optional, I did not use)
Method
1. Pre heat the oven to 170 degrees C. Grease a 9 inch pan.
2. Mash the bananas and set aside. Make buttermilk (if using buttermilk) and set aside.
3. Melt the butter and add it to a bowl, add the sugar and beat until well combined.
4. Add the eggs and vanilla and beat again for 2 minutes.
5. Add the buttermilk and beat again.
6. Sift in the flour, baking powder, baking soda, salt and cinnamon powder.
7. Mix lightly, add the mashed banana and beat until just combined. Do not over mix.
8. Transfer the batter to the prepared tin and bake in the pre heated oven for 35-40 minutes or until a tooth pick comes out clean.
9. Remove from the oven and cool for 15 minutes and then remove the cake from the pan and cool completely.
Notes
1. Buttermilk definitely makes the cake more soft and moist but you can use milk or yogurt too.
2. I have not used walnuts this time but every time I bake this cake, I always add walnuts. Banana, cinnamon and walnuts make a great match! If adding, chop the walnuts and toast in the microwave for 30-40 seconds and then add it to the batter and mix in.
3. Always use over ripe bananas for a tasty banana cake.
4. I used granulated sugar but pulsed it in a blender after measuring.
5. Banana cakes tastes best when hot/warm from the oven. If eating later, warm it up again and then have.
6. You can pour a layer of ganache over the cake before serving.
Until next time,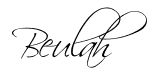 Share this post if you found it useful!