Have you heard of the Hedgehog slice? I was first introduced to this delicious slice by my dear friend Nicole from Australia. These are no bake biscuit brownies that are delicious with lots of chocolate and coconut and it is very famous in Australia, probably originated there.
My friend Nicole is an awesome woman - strong, kind hearted, Godly and multi talented. She is
more like a sister to me and easily
one of the few relationships that I treasure in life. She is one amazing mum and an exceptional cook and even better baker with many many more talents. She has a facebook page The Salmela Family Kitchen and her new blog is called Mum, Pastor, Cook and Asperger's-Just an Ordinary Life. I will be updating this blog with many of her recipes.
Coming back to this recipe, since the name Hedgehog Slice was new to me, I instantly googled it and found so many variations. I decided to try one which had even more chocolate in it!
The Slice tasted delicious! My parents who don't go anywhere near chocolate, enjoyed eating these little slices!
This recipe called for dessicated coconut but I skipped that since I did not have at the time.
HEDGEHOG SLICE
Preparation time 30 mins | Setting time 1 hour | Makes 16 slices
Recipe Source - here
Ingredients
Biscuit - 250gm (I used whatever biscuit I could find at home!)

Dessicated coconut - 1/2 cup (I did not use this)

Nuts - 1/2 cup - chopped (I used almonds)

Cocoa powder - 2 tbsp

Chocolate chips - 1 cup

Butter - 100gm

Condensed milk - 295gm

Salt - a tiny pinch
For the topping
Chocolate chips - 1 cup

Oil - 1 tbsp
Watch this video in English
Watch this video in Tamil
Method
Makes 16 squares
1. Grease and line a 8 inch sqare baking pan leaving an overhang.
2. Place the biscuits in a ziplock back and roll it with a rolling pin until the biscuits are crushed. Make sure the biscuits are crushed coarsely.
2. In a large bowl, combine the biscuits, chopped nuts, cocoa powder. Set aside.
3. In another small bowl, add the butter, condensed milk, chocolate chips and coffee granules.
4. Melt this over low heat for 5 minutes or for a minute in a microwave and mix well.
5. Add this chocolate mixture to the biscuit mixture. Mix well.
6. Pour this into the greased pan and spread well.
7. For the topping - Melt 1 cup of chocolate chips with 1 tbsp of oil. Mix well.
8. Pour this over the chocolate biscuit spread in the pan and spread well.
9. Put a cling film over this and let it set in the refrigerator for about 1 hour.
10. Remove and cut into slices.
Notes
1. You can use a blender to crush the biscuits but make sure it's slightly coarse to give the slice a nice crunch along with the nuts.
2. Toast the nuts in a microwave or oven before adding to the mix.
3. You can cut these into even smaller pieces too.
4. Buy dessicated coconut online -
https://amzn.to/2UedfiB
Bible blessing -
He will keep you safe from all hidden dangers and from all deadly diseases. Psalm 91:3
Until next time,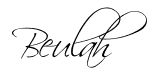 Share this post if you found it useful!