Beans is one of my favorite vegetables and this is cooked quite often in our home. One of the easiest vegetables to cook and goes well with any any rice variety.
BEANS STIR FRY
Preparation time 15 mins | Cooking time 20 mins | Serves 2-3
Ingredients
Beans - 1/2 kg

Onion - 1 medium

Oil - 1 tbsp

Mustard seeds - 1 tsp

Urad dal - 1/2 tsp

Curry leaves - few

Green chillies - 1 slit

Turmeric powder - 1/2 tsp

Coriander powder - 1/2 tsp

Salt - to taste
Method
1. Wash and string the beans and chop them.
2. Chop the onions and set aside.
3. In a kadai, add oil and let it heat up.
4. Add mustard and allow it to splutter. Add the urad dal, curry leaves and green chilli.
5. Add the onion and sauté until the onion change color.
6. Add the beans
and add salt,
turmeric powder and coriander powder. Mix well.
7. Add half cup of water and close the lid and allow the beans to cook well.
8. Keep the flame at medium to low and keep stirring occasionally until all the water is gone and the beans are cooked completely.
9. Serve with rice.
Notes
1. You can add some red chilli powder too but I did not add as I added the whole green chilli.
2. You can omit the onions too.
3. You can add some grated coconut towards the end too.
Until next time,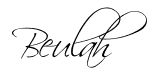 Share this post if you found it useful!