I love mushrooms! I used to hate it earlier. I don't know where, but I had it somewhere and it was not good and I never went near mushrooms again. But after marriage, I tasted mushrooms in my in laws house.
I was newly married and did not want to offend my mother in law by saying no to her dishes! I am glad I did not say no! It tasted so good and from there on, I have never looked back. Learnt how to cook them well and now mushrooms are my favorites!
This mushroom biryani, tasted too good. My husband enjoyed it so much and gave me many compliments! We loved it so much that now I make different kinds of mushroom biryani like millet mushroom biryani or this paneer mushroom biryani!
Do try it out.
MUSHROOM BIRYANI
Preparation time 20 mins | Cooking time 40 mins | Serves 3-4
Ingredients
Button Mushrooms - 200gms

Basmati Rice - 2 cups

Water - 3.5 cups

Onions - 2 medium

Tomato - 2 medium

Ginger - 1 inch piece

Garlic - 10 pods

Mint leaves - a handful

Green chillies - 2

Biryani masala - 2 tsp

Cumin powder - 1/2 tsp

Garam masala powder - 1/2 tsp

Turmeric powder - 1/4 tsp

Red chilli powder - 1/2 tsp

Coconut milk - 1/2 cup

Lemon juice - 1 tsp

Coriander leaves - few chopped
To Temper
Oil - 2 tbsp

Cinnamon - 1 inch stick

Cloves - 4

Bay leaf - 1

Cardamom - 1

Star anise - 1

Mace - 1
Here are some other biryani recipes
Watch the video in English
Method
1. Preparation - Wash and soak the basmati rice for 20 mins. Wash and chop the mushrooms. Slice the onions and chop the tomatoes. Grind the ginger, garlic and mint leaves together.
2. In a pressure cooker, heat oil. Once the oil heats up, add the cinnamon, cloves, cardamom and bay leaf. 3. When a nice aroma emanates, add the onions and chopped green chillies.
4. Saute till the onions become translucent. Add the ginger, garlic and mint paste. Saute till the raw smell of ginger and garlic leaves.
5. Add the tomatoes and allow it to cook until the tomatoes are mushy.
6. Add the biryani masala powder, turmeric powder, cumin powder and red chilli powder. Mix well and allow to cook for a few minutes and for the flavors to blend well.
7. Add the mushrooms and mix well. Add the coconut milk and mix well.
8. Add the garam masala, salt and lemon juice. Mix well. Allow to cook for a couple of minutes.
9. Add the drained basmati rice.
10. Add 3.5 cups of water. We have added 1/2 cup of coconut milk which is also considered as water. So in total it is 4 cups of water.
11. Add some chopped coriander leaves, check for salt and close the lid.
12. Pressure cook for 3 whistles, simmer after the 1st whistle.
13. Once done, wait for the pressure to subside and open the lid and fluff with a fork.
Goes well with raita.
Notes
1. I used store bought biryani masala for this biryani. If you want to use home made biryani masala, check out my chicken biryani recipe.
2.

I have used 1:2 ratio (rice : water). This might change for different brands of rice. Keep that in mind while adding water.
3. You can add the mint leaves separately and use ginger garlic paste too.
Check out the other 20 mushroom recipes.
Until next time,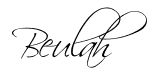 Share this post if you found it useful!