Dum biryani always tastes great but I have never tried to make it at home. One weekend my husband offered to cook and he made this dum biryani. Seeing how flavorful and tasty it was, I ended up tweaking what he did a little bit and made this biryani. Now I make this biryani quite often and we love it!
Usually dum biryani is not made in pressure cooker but I like this method since I am sure that the meat gets cooked completely.
In a dum biryani, frying the onions is an important step. The fried onions gives such an exotic taste to the biryani. I have made this biryani a few times and every time my onions are different! One time I burnt it and some other times, it doesn't get brown enough! If the onions are even slightly burnt, it spoils the whole taste of the biryani. So I tend to remove the onions one stage before browning.
CHICKEN DUM BIRYANI IN PRESSURE COOKER
Preparation time 15 mins | Cooking time 30 mins | Serves 4
Adapted from here
Ingredients
To marinate
Other ingredients
Oil - 1/4 cup

Onion - 3 large, sliced

Salt - 1/2 tsp (for the onion)

Saffron - 1/4 tsp

Milk - 2 tbsp (to soak the saffron)

Ghee - 1/4 cup

Coriander leaves - 1 bunch

Mint leaves - 1 bunch
For the rice
Basmati rice - 1.5 cups

Cinnamon - 1

Bay leaf - 2

Star anise - 1

Black stone flower - 1

Cardamom - 3

Clove - 5
Other biryani recipes
Method
Marinate the chicken
1. Take the washed and cleaned chicken in a large bowl.
2. Add all the ingredients mentioned under 'to marinate'.
3. Mix well and marinate over night.
4. Cover the bowl and refrigerate over night.
Fry the onions
1. Take a kadai and add 1/4 cup of oil.
2. Add the sliced onions, add some salt and fry until they start to brown.
3. Remove the onions to a tissue paper.
Cook the rice
1. When the onions are frying simultaneously take a large vessel, take about 4 cups of water in it and add the cinnamon, bay leaf, star anise, black stone flower, cardamom and cloves.
2. Add 1 tsp of ghee and required salt.
3. Wash the basmati rice and add it in. Let the rice cook until it's about 60% done.
4. Once done, remove the whole spices and drain the water (do not discard the water), set the rice aside.
Other preparations
1. Soak the saffron in milk.
2. Chop the coriander and mint leaves.
Cook the chicken
1. Transfer the marinated chicken along with the marinade to a pressure cooker.
2. Cook the chicken for about 5-7 minutes.
3. Check how much water is left from cooking the chicken and add approximately about 2 cups of water. I used the drained water from cooking the basmati rice.
Layering the biryani
1. Switch off the flame. Add a layer of fried onions, mint leaves and coriander leaves.
2. Add a few tsps of ghee and a tsp of saffron.
3. Layer about 2/3 of the rice.
4. Layer again fried onions, mint and coriander leaves.
5. Drizzle some more ghee and saffron.
6. Add another layer of rice.
7. Layer more coriander and mint leaves and ghee and saffron.
8. Continue layering until all the rice is over.
9. Close the cooker and place the whistle. Cook in medium to high flame for 1 whistle.
10. Let the pressure settle by itself.
11. Open the cooker, mix the rice gently and enjoy.
Notes
1. While frying the onions, do not burn them. If it gets burnt, discard the onions and start again. The onion will continue to cook even after you remove them so remove the onions one stage before they start browning.
2. Adding a little water before layering is important. Otherwise the biryani will get burnt.
3. How much water you add depends on how much water is left over from cooking the chicken. I have used 1.5 cups of rice hence needed to add a total of 3 cups of water. I felt there was about 2/3 cup of water left over after cooking the chicken and I added 2 cups of water and my biryani was perfectly cooked.
4. I have tried this biryani without adding water. Instead I add oil to the bottom of the cooker but my biryani always used to get burnt. Adding little water prevents the burning.
5. Marinating the chicken overnight makes it tender and juicy and flavorful. If you don't have time, you can marinate for 2 hours also.
6. You can use store bought fried onions too. In that case, add some fried onions to the chicken marinade too.
Until next time,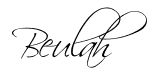 Share this post if you found it useful!