Marunthu Kuzhambu is a popular South Indian curry. Literally translated it means medicinal curry. It gets this name from all the ingredients that goes into making this kuzhambu. Each ingredient has some medicinal property and having this at least once every month is good for the body, it helps to clear the system.
This is one of my dad's favorite and my mom makes it often. It's very easy to make and tastes awesome too.
This was one of my grandmother's classic dishes loved by many!
Do try it out.
Ingredients
Shallots - 1 cup (around 30)

Garlic - 3/4th cup (around 20-30)

Tomato - 2 (chop and blend to a paste)

Black pepper - 1 tbsp

Chopped ginger - 1 inch piece

Fenugreek seeds - 1/2 tsp

Curry leaves - 2 sprigs

Hing - a generous pinch

Turmeric powder - 1/2 tsp

Coriander powder - 1 tbsp

Red chillie powder - 2 tsp

Coconut paste - 2 tbsp

Tamarind water - 1/4 cup

Oil - 3 tbsp

Mustard seeds - 1/2 tsp

Cumin seeds - 1/2 tsp

Salt - to taste
Method
1.
In a kadai, heat oil. Add the cumin seeds and wait for it to splutter.
2.
Add the onions and garlic, saute till the onions become translucent.
3. Add the pepper powder, fenugreek seeds, ginger, curry leaves and saute.
4. Add the tomato paste and mix well.
5. Add hing and all other masalas (turmeric powder, coriander powder and red chillie powder). Mix well. Allow to cook in medium flame for a few minutes.
6. Add the coconut paste. Mix well. Add the tamarind juice.
7. Mix well and allow to cook for a few minutes until it thickens to your desired consistency.
Notes
1. This is little spicy, adjust spice level according to your preference.
2. We make this without adding any water, you can add little water if you feel it's dry at some point.
3. You can add omam / ajwain also to this.
Until next time,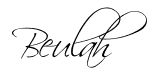 Share this post if you found it useful!