Making coriander powder at home is very simple and easy. There are 2 ways to make this powder. You can either sun dry the coriander seeds or dry fry them. I chose to fry them as it was a cloudy say with no sun.
HOMEMADE CORIANDER POWDER
Preparation time 15 mins | Cooking time 3 mins | Makes about 2 cups
Ingredients
Coriander seeds - 200 gms
Some other homemade masala
Method
1. Check the coriander seeds for dust, stones or sticks.
2. Add the seeds to a pan and dry roast it for 3 minutes. Let it cool down.
3. Transfer the seeds to a blend and blend till it's a fine powder.
4. Spread the powder in a plate and allow to cool down.
5. Once cooled, store in air tight jars.
Storage
Store in an air tight bottle. Stays good for 3 months.
Notes
1. Do not store the powder when it is warm. Let it cool down completely.
2. Do not burn the seeds while roasting them.
3. I make small batches so that I can use fresh masala.
4. If keeping it out in the sun to dry, you need to keep it for 1 or 2 days.
Until next time,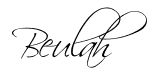 Share this post if you found it useful!