This is one of my dad's most favorite so this gets made very often in our home. Mint is so flavorful and full of health benefits. This can be had with rice. On a lazy day when you haven't made anything, a mint thovaiyal with rice and rasam, makes a simple dish so flavorful and delicious. This combination is a comfort food for many, it is that good! This is very common in South Indian homes. Check out the coriander thogayal and karuveppilai thuvaiyal recipes too.
MINT THOGAYAL
Preparation time 10 mins | Cooking time 3 mins | Serves 2
Ingredients
Fresh mint leaves - 1 small bunch

Red chillies - 2

Tamarind - a small piece

Urad dal - 1 tbsp

Oil - 1 tsp

Salt - to taste
Method.
1. Wash the mint leaves.
2. In a pan, add the oil and urad dal, red chillies and tamarind piece. Saute till the dal becomes slightly brown.
3. Add the mint leaves and saute till it shrinks a bit.
4. Remove from flame. Let it cool.
5. Once cooled, transfer to a blender and add salt and required water and blend to a paste.
Notes
1. This can be stored in the refrigerator for about a week.
2. Coconut can be added to this.
3. If using coconut, it should be consumed soon as it will get spoilt soon.
4. This is not spicy, if you want more spicy thovaiyal, add more red chillies.
Until next time,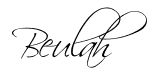 Share this post if you found it useful!