This dessert is made with sweetened yogurt and tastes too good! I had too many strawberries this season and unfortunately none of them were sweet enough to eat it as it is so I had to make lots of desserts and drinks to use it up. Not that I'm complaining! I love these fruits! Enjoy a guilt free dessert!
Ingredients
Hung curd - 1 cup

Strawberries - 8 to 10

Sugar - 1 tbsp

Cardamom powder - 1/4 tsp
Here are some other Strawberry Recipes
Method
1. Wash and hull the strawberries. Chop them into pieces and add the sugar and let them macerate for about 20-30 minutes.
2. Take the 1 cup of curd and put it in a strainer so that all the water will drain out, giving a thick curd. Leave it for a couple of hours. You can also use a thin muslin cloth to drain the water from the yogurt.
3. Once the strawberries are macerated, transfer it to a blender and blend to the smooth puree.
4. Add this puree to the yogurt along with the cardamom powder.
5. Garnish with any nuts of your choice and serve chilled.
Notes
1. Adjust sugar depending on the sweetness of the fruits.
2. Using thick curd gives the best result.
Until next time,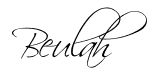 Share this post if you found it useful!