Coriander thovayal is a hot favorite in our home. Actually any thovaiyal is okay for us. There is never a day when we run out of thovayal since this is very healthy and tastes great with rice. This is very easy and simple to make.
Check out the pudina thuvaiyal and karuveppilai thuvaiyal.
CORIANDER THOGAYAL
Preparation time 10 mins | Cooking time 3 mins | Serves 2
Ingredients
Coriander - 1 whole bunch

Tamarind - a small piece

Salt - to taste

Urad dal - 2 tbsp

Channa dal - 2tbsp

Red chillies - 3 to 4

Hing - 1/4 tsp
Method
1. Wash the coriander leaves and chop off the thick stems. Use only the leaves and the tender stems.
2. In a pan, add the urad dal and channa dal and chillies and dry roast for 3 minutes until the dals become golden brown.
3. Add the coriander leaves and tamarind and give a quick stir and switch off the flame.
4. Once cooled, transfer to a blender. Add salt and hing.
5. Pour about 2 tsps water and blend to a fine paste.
Notes
1. You can add some coconut pieces too.
2. Do not add too much water while grinding.
Until next time,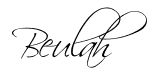 Share this post if you found it useful!