Ever since I made the whole wheat oats peanut butter bars, I have been itching to re create that recipe with nutella. Since the peanut butter bars were a huge hit, I knew that the nutella re make, will also be good. What I did not expect was a taste that was beyond my expectations! This tasted too too good!
These bars are a little dense since it's made with atta and the top layer may seem a little dry but the insides are so ooey and gooey, it will make you want to have another one!
When ever I make brownies or bars, I normally wait for them to cool to room temperature and then refrigerate them for a few hours so that I am able to cut neat squares but this time, I just could not wait! Hence the uneven and unruly cuts!
Ingredients
Brown Sugar - 1/2 cup (100gms)

Nutella - 1 cup

Whole wheat flour - 1 cup (127gms) - I used aashirwad

Oats - 1 cup (80gms)

Vanilla Extract - 2 tsp

Baking soda - 1 tsp

Milk - 1/2 cup

Chocolate chips - 1/2 cup (I did not use)

Nuts - 1/2 cup ( use whatever mix-ins you prefer)

Salt - 1/4 tsp
Method
1.

Preheat oven to 180 degrees C. Line a 8x8 or 9 by 5 baking dish with parchment paper. Leave a slight overhang of the parchment paper so it's easy to remove the brownies. Set aside.
2. Dry roast the oats for about 3 minutes, until a nice aroma emanates. (This is an optional step. I did not dry roast for the peanut butter bars)
3. M
ix the brown sugar and nutella on medium speed until fluffy, about 3 minutes.
4. A
dd in the flour, oats, salt, baking soda and vanilla extract. The dough will be very thick and clumpy, but it will come together.
5. Add the milk and mix well.
Fold in chocolate chips(if using) and nuts. Use your hands to make sure everything is combined, if needed.
6.
Once dough is completely combined, press it lightly into the prepared baking dish.
7.
Bake for about 17-20 minutes until the bars are set. Check with a tooth pick to see if it's done.
8. Allow to cool completely and cut into squares.
Notes
1. Add as much nutella as you wish :) Just increase the baking time a little if it's not done by 20 minutes.
2. You can skip the sugar and add chocolate chips and increase the nutella.
3. If the mix is too thick, add a tbsp of milk.
4. If you do not want a dense bar, you can do a 1:1 ratio of atta and maida.
5. You can toast the nuts and then add. I usually toast nuts before adding to my bakes but this time, I forgot!
Until next time,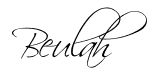 Share this post if you found it useful!