I have always seen these beautiful pictures of pana cotta and wanted to make one. This time around, with all the strawberries lying around the house, I decided to try a panna cotta with strawberries. I should say it tasted really really yum!
You can make panna cotta with half milk and half cream but I have used full cream for this recipe. And hence it tasted more rich and more yum!
I love this dessert, more so because it is wonderful to make this for guests. It can be made ahead of time and can be made as individual servings and it's so good to look at and it tastes so good!
Check out the other panna cotta recipes - mango, chocolate, coffee, coconut milk, dairy free coconut milk panna cotta.
STRAWBERRY PANNA COTTA
Preparation time 15 mins | Cooking time 10 mins | Serves 3
Ingredients
Cream - 2 cups (500ml)

Gelatin - 1 tbsp

Sugar - 1/4 cup (use only if your using unsweetened cream)

Vanilla extract - 1 tsp

Water - 4 tbsp
For the Strawberry sauce
Strawberries - 300 gms

Sugar - 1/4 cup

Water - 2 tbsp
Here are some other Strawberry Recipes
Method
1. Sprinkle the gelatin in 4 tbsps of water and let it sit for about 5 minutes.
2. In a saucepan, heat the cream and sugar. Bring it to a simmer. Do not boil, keep stirring often.
3. When the sugar has dissolved, remove from heat and add vanillia extract. Allow it to cool down for about 5 minutes.
4. Add the gelatin in this cream mixture and mix well until the gelatin dissolves. (mixture should be hot but not boiling hot so that the gelatin dissolves)
5. Pour it into serving glasses and let it set in the refrigerator for about 4 hours.
6. In the meanwhile, prepare the strawberries. Wash and hull the berries and chop them into pieces.
7. Put the chopped strawberries in a saucepan and add the sugar and water. Bring it to a simmer and then switch off. Do not boil.
8. Transfer the strawberries into a blender and and blend to a smooth sauce.
9. You can either strain this mixture or use as it is. I did not strain.
10. Let it cool to room temperature and refrigerate until ready to use.
11. Once the panna cotta sets, add the strawberry sauce over it and serve.
Notes
1. You can serve in serving glass or unmould and then add the strawberry sauce and serve.
2. You can use any fruit instead of strawberries.
3. Panna Cotta is generally made wth half milk and half cream. If you want to use half and half, use 1 cup milk and 1 cup cream.
Until next time,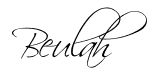 Share this post if you found it useful!