I have wanted to try mango mousse cake for a very long time and finally I got an opportunity to make it and it came out really well! This cake is 'gi-normous'!! In hindsight, it wouldn't have been so tall if I had layered it. Next time I make this, I will be layering it (check notes)
Also check out the Eggless Chocolate Mousse Cake and the Eggless Strawberry Mousse Cake!
Normally the base of a mango mousse cake is made of a mango cake or a vanilla cake soaked in mango juice, I felt it would be too much of mango so I made a chocolate base. You can go with this mango cake or vanilla cake(with eggs) or this eggless vanilla cake.
For the mousse, I went for an eggless one since I am not comfortable using raw eggs in mousse, you can use any of your favorite mousse recipe.
For the base cake I made this
eggless dairy free chocolate cake
. I chose this cake because it is extremely simple to put together and since it's egg free and dairy free, it stays good for a few days. There are plenty of
chocolate cakes
in this blog, you can choose your favorite. Or use any of your favorites!
Whichever base cake you use, make sure it fits a 9 inch pan. The recipe is for a 9 inch mango mousse cake.
Bake the cake and set aside to cool completely.
Recipe adapted from - here
For the mango mousse
Ingredients
My 1 cup = 250ml
Mango puree - 2 cups

Whipping cream - 2 cups (I used Rich non dairy whipping cream)

Sugar - 2 tbsp (you can add more or less depending on the sweetness of the mango you use)

Gelatin - 4 tsp soaked in 4 tbsp of water (or) 3 tsp agar agar powder soaked in 1/4 cup of water.
Method
1.
Thaw 2 cups of cream in the refrigerator 2 hours before whipping the cream.
Place the steel bowl and beaters in the freezer for 15 minutes before you start to whip.
2.Blend mangoes and required sugar to get 2 cups of puree. Set aside.
3. Soak gelatin in water, let it bloom for 5 minutes. Then microwave it for 30 seconds. Allow it to cool completely. It will become almost a clear solution.
4. Please check notes for agar agar *
5. Once the gelatin cools, add to the mango puree and mix well. Set aside.
6.
Remove the base of a springform pan and set it on your serving platter or cake board. I built the sides of my pan with parchment paper since this is a tall cake and the sides of my pan is small.
7. Place the cooled cake inside the pan. Soak cake with sugar syrup (check notes). I used grape juice.
8.
When you are ready to whip the cream, remove the cream from the refrigerator and the beaters and bowl from the freezer and w
hip the cream in medium to high speed until it forms stiff peaks. About 8 minutes.
10. Add the mango mousse over the cake and spread well using a spatula or spoon.
11. Cling wrap and allow to set in the refrigerator for atleast 4 hours.
For the mango glaze
Mango puree - 1/2 cup

Gelatin - 2 tsp (or) 1.5 tsp agar agar

Water - 3 tbsp
1. Once the mousse is set, prepare the glaze.
2. Soak 2 tsp of gelatin in 3 tbsp of water and allow to bloom for 5 minutes. Then heat it in a microwave or double boiler or gas for 30 seconds. Allow to cool completely. If using agar agar, add it to warm water and heat it up for a minute or until it becomes clear. Keep stirring to avoid it from clumping.
3. Blend mangoes to get 1/2 cup of mango puree.
4. Once the gelatin or agar agar has cooled down, mix it with the 1/2 cup of mango puree. Mix well.
5. Pour over the set mousse and spread lightly.
6. Put the cake back in the refrigerator until the glaze sets completely. (Atleast 4 hours)
7. Once set, remove the springform pan slowly and remove the parchment paper slowly.
Notes
1. I made this in my 9 inch pan. If you do not want such a big cake, you can half this recipe easily and make it in a 6 or 7 inch pan. Remember to half the whipping cream measure too.
2. Next time I make this cake, I will layer it. For layering, slice the cake in two. Place the bottom layer of cake and spread half the mousse, then place the next layer of cake and spread the remaining mousse and then do the glaze on top.
3. If you don't have a springform pan, use a cake ring or you can simply wrap a parchment paper around the cake tightly and continue.
4. I soaked the cake in some grape juice made from grape sqaush.
If you want to use sugar syrup to soak the cake layers -
add 3 tbsp sugar to 1 cup of water, boil it and cool completely and use.
5. You can add some chopped mangoes over the cake layer before adding the mango mousse.
6. If you want to store the cake in the refrigerator, make sure you keep it covered otherwise the whipped cream will dry out.
7.
If using agar agar,
first whip the cream and leave it aside(or keep in refrigerator). Then work on the agar. Add the agar powder to the water and stir, heat it well (it needs a rapid boil to activate) until
it becomes a clear solution. Then take it off flame and you have to keep whisking/stirring the agar solution until it cools down. If you leave it aside to cool it will set. When it's cooled down, add it to the mango and add that to the whipped cream. Use a beater and blend it all together quickly and then add it to the pan. You need to work quickly with agar agar.
Update
For agar agar, Rinku Bajaj has posted the following feedback. Hope this is useful!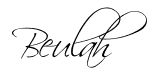 Share this post if you found it useful!