As a child I remember eating these chips and yam chips and potato chips made by my mom, I remember taking them to school in my lunch box and even to college and I always remember these chips will always disappear first from my box, everybody loved it! Even at home when my mum made it, my brother and me, would never wait to have it with rice, it always got over instantly.
These chips are so crispy just like the store bought ones. These can be had as tea time snacks. Kids would simply love munching on this. I had my mum do the scraping while I took pictures. There's no way, I could scrape and click pictures and she was not comfortable clicking pictures.
This was a huge hit with my kids. It was a treat to even see my one year old nibbling on these chips. I tell you, no one can eat just one!!!
VAZHAKKAI CHIPS
Preparataion time 5 mins | Cooking time 15 mins | Makes about 2.5 cups
Ingredients
Raw Banana - 2 to 3

Oil - for deep frying

Turmeric powder - 1/4 tsp (or as needed)

Salt - to taste
Watch the video in English
Watch the video in Tamil
Method
1. Peel the skin of the raw bananas and set aside. It will discolor if left out. You can immerse in water to avoid discoloration but while slicing the chips, there should be absolutely no moisture sticking the raw banana. If immersing in water, wipe it clean before slicing. We just peeled the skin and started slicing immediately.
2. Heat oil in a kadai. Once the oil is hot, start scrapping / slicing the raw banana directly into the hot oil with the help of a good scrapper. Make sure the slices are thin. Simmer the flame while slicing and then turn it up to medium flame.
3. The number of raw banana slices depends on the amount of oil you have heated up.
4. Keep stirring the slices to avoid it from sticking to each other.
5. Flip it over, so both sides are cooked.
6. Once it's nice and golden and firm and the bubbles cease, remove to a plate with tissue paper and allow the excess oil to drain.
7. Repeat the process for the rest of the raw bananas.
8. Once the excess oil is drained, add salt and turmeric powder and mix well and evenly.
9. Enjoy!
Store in air tight boxes.
Notes
1. You can add any masala. Since I was making this for my daughter, I used only turmeric powder. You can used red chilli powder.
2. If you keep the raw bananas immersed in water, make sure you completely wipe it off and remove all moisture before slicing.
3. If you are not comfortable to slice the raw banana over hot oil, then slice them separately and add in batches.
Bible blessing - When you walk through fire you shall not be burned, and the flames shall not consume you. Isaiah 43:2
Until next time,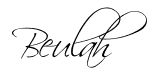 Share this post if you found it useful!