This is an excellent fudge bar, full of the fruit cake, it tastes like cadbury fruit and nut bar - only better! These bars are made with left over fruit cakes. This time I set aside some of my fruit cake to make this fudge bar and some christmas truffles.
This tastes absolutely delicious! So fudgy and chocolaty! I absolutely loved it.
You can make this bar with any of these Christmas Fruit Cakes.
FRUIT CAKE FUDGE BAR
Preparation time 20 mins | Setting time 4 hrs | Makes - 16 slices
Recipe Source - Great British Chefs
Ingredients
Dark or milk chocolate

-

300g (I used dark chocolate)

Condensed milk - 375

gm

Butter -

50g

Icing sugar -

100g

Left over Christmas cake, crumbled - 2 cups

Chopped nuts -

1/3 cup

Salt - a pinch

Coffee powder - a pinch (optional)
Method
1. Line an 8 inch square pan and grease well. Chop nuts and toast it in microwave for 30 seconds. Crumble the fruit cake and set aside.
2. Add the butter, chocolate and condensed milk in a pan and heat it in medium heat until the chocolate and butter melts.
3. Add the salt and coffee powder and mix well.
4. Add the sugar and mix well. (I forgot to add sugar)
5. Crumble the fruit cake and add it to the chocolate mixture.
6. Add the chopped nuts.
7. Mix well and pour into the prepared tin and refrigerate it.
8. Let cool for 4 hours or until set and cut into squares.
Notes
1. If using milk chocolate, adjust the icing sugar as the milk chocolate is already sweet.
2. I forgot to add the sugar but my fruit cake was sweet and with the condensed milk and dark chocolate, we did not miss the sugar! If you prefer a sweeter version, or if your fruit cake is not sweet enough, add the sugar.
3. If adding sugar, please make sure the sugar gets completely dissolved.
Until next time,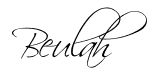 Share this post if you found it useful!