Today I am writing a guest post for one of my dear friends Ree from Delectable Flavors.
Blogging has introduced me to a lot of wonderful people and Ree is one of them! Over the past few months that I have interacted with her, she has become a close friend, more of a sister to me. She is a wonderful person, full of life, sincere and helpful. She is an immensely talented blogger and the recipes she posts and the pictures she clicks is simply amazing! Her's is one blog that I visit often and one of the blogs that I enjoy spending time.
She asked me to do a guest post ages ago and I have been slack! Finally, I got down to writing this recipe and I hope you will like it. I love to bake and sometimes I enjoy baking more than cooking! So for Ree's blog I decided to bake a chocolate mud cake.
These mud cakes are extremely rich and delicious and I'm sure you will love it!
Do check out her page!
Until next time,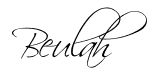 Share this post if you found it useful!