Whenever we go out for breakfast, my default order will be masala dosa! I'm sure it must be the same for many South Indians! Stuffed with potatoes, this is one of the yummiest breakfast dishes and it's very easy to make, if you have the dosa batter.
Did you know that masala dosa in one of the world's 50 most delicious food! This list was compiled by CNN in 2011. Here's how they explain masala dosa "

A crispy, rice-batter crepe encases a spicy mix of mashed potato, which is then dipped in coconut chutney, pickles, tomato-and-lentil-based sauces and other condiments. It's a fantastic breakfast food that'll keep you going till lunch, when you'll probably come back for another" This is a perfect description!
Ingredients for the dosa filling
Potatoes - 5

Onions - 2 (sliced)

Ginger - 1 tsp (chopped finely)

Green chilli - 2 (chopped or slit)

Turmeric powder - 1/2 tsp

Curry leaves - few

Coriander leaves - few

Salt - to taste
To Temper
Oil - 2 tbsp

Mustard seeds - 1 tsp

Urad dal - 1/2 tsp

Channa dal - 3/4th tsp

Asafoetida - a pinch
Method
1. Pressure cook the potatoes for about 5 whistles. Peel and mash the potatoes lightly.
2. In a pan, heat oil. Once the oil heats up, add the mustard seeds, urad dal, channa dal and curry leaves. Once the mustard seeds splutter, add the green chillies, chopped ginger.
3. Add the onions and saute until the onions become translucent. Add salt and saute in medium flame.
4. Add the turmeric powder and mix well.
5. Add the mashed potatoes and mix well. Add little water if necessary. Do not add much water.
6. Allow to cook for a few minutes and add coriander leaves and switch off.
To make the dosa
1. Heat the dosa pan (non stick or iron pan). Add a few drops of oil and spread it over the pan with half an onion.
2. Take a ladle full of dosa batter and pour it in the centre of the pan and spread the batter in a circular motion using the back of the ladle.
3. Sprinkle some oil around the dosa. Close the dosa with a lid (any lid) and allow to cook. This will ensure that both sides get cooked.
4. Standby and keep checking often. Keep the flame in medium. Since we are closing the dosa, it can burn easily if you don't watch closely.
5. Once the dosa starts browning slightly and the edges start lifting up, place the masala in the center of the dosa and fold and serve.
6. Repeat for the rest of the batter.
Serve hot with chutney and sambar.
Notes
1. You can add fresh peas to this potato mix.
2. Do not add too much water while making the potatoes. If your filling is watery, it will make the dosa soggy.
3. Watch the dosa closely while it is closed.
4. Normally we flip the dosa but since we are closing the dosa with a lid, both sides will get cooked.
5. You can drizzle ghee instead of oil for a more flavorful dosa.
6. Check this post on how to make soft idli and perfect dosa.
Until next time,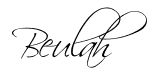 Share this post if you found it useful!