I have been cooking a lot of dishes with millets and my husband and me enjoy them a lot. But it's not been easy to include millets in my kids diet so I decided to try out some millet cookies and they turned out fabulously! We all enjoyed them immensely.
These cookies are easy to make and takes no effort or time to put together. You will need only 4
ingredients to make these and I'm sure you will have these in your kitchen. Once you get the base recipe pat down, you can experiment and add more ingredients to make it more healthy and yummy.
What I loved about this recipe is that, the ingredients make a very healthy snack, perfect for your kids. The millets, jaggery, butter all makes it extremely healthy for kids and adults. And there is no baking soda, baking powder and vanilla, I love this recipe!
MILLET COOKIES
Preparation time 10 mins | Baking time 18 mins | Makes about 12-14 cookies
Ingredients
Millet Flour - 1/2 cup

+ 5 tbsp

Powdered jaggery - 1/4 cup

Butter - 49 gms

Milk - 2 to 3 tsp
Method
1. Beat the butter and jaggery until it's light and fluffy.
2. Add the millet flour and mix well.
3.
Add two tsps of milk.
Knead it to form a smooth dough. If needed add another tsp milk.
4. Wrap the dough and refrigerate for 15 minutes.
5. Pre heat the oven to 180 degrees C. Grease and line a baking tray with parchment paper.
6.Remove the dough from refrigerator and make small balls out of it. Flatten it slightly and place it on prepared tray.
7. Bake for 16-18 minutes or until the cookies are done. Once baked, the cookies will be slightly soft in the center and firm around the edges.
8. The cookies will continue to cook once it's out of the oven. Let cool for 15 minutes and then remove from tray.
Notes
1. I bought the millet flour in an organic store. If you don't have ready made millet flour, dry roast any millet for 3 minutes and powder it and use. Or you can even dry roast 2 or 3 millets together and grind them and use.
2. I bought the powdered jaggery also from the organic store. It is called nattu chakkarai in Tamil. You can use white sugar or brown sugar if you don't have jaggery.
4. Make sure the dough is smooth and not dry, otherwise you will have a slightly powdery cookie. When you flatten the cookies, if it cracks too much around the edges, then your dough is dry. Slight cracks are okay. Do not add too much milk also, add only 2-3 tsp milk.
5. I made my cookies thick so I had to bake for 18 minutes, the timings might change by a minute or two depending on the thickness of your cookies and depending on your oven.
6. You can add a pinch of salt and some vanilla extract.
7. You can add some nuts or chocolate chips to the dough too.
8. You can use 1/4 cup of millet flour and 1/4 cup of wheat flour as well.
9. You can use 1/2 cup + 4.5 tbsp of flour too instead of 5 tbsp. I've used both measures and it came out well. If you use 4.5 tbsp of flour, you might need to add only 2 tsp of milk to get a smooth dough. Using 1/2 cup + 4.5 tbsp flour gave a slightly softer cookie.
Until next time,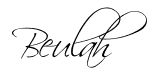 Share this post if you found it useful!