Sev is a deep fried snack made of gram flour and spices. It is crispy and spicy and kids and adults love this snack!
I am always looking for ways to 'hide' vegetables in food that my kids like to eat and this is a wonderful way to include spinach in your kids snack. And as expected, they never suspected anything, they just found it real fun to eat the green sev!
I added a whole bunch of spinach leaves for this recipe and I could get a faint taste of spinach(palak) while eating the sev, my kids didn't complain but if your kids are fussy then add a little less spinach.
PALAK SEV
Preparation time 15 mins | Cooking time 20 mins | Makes about 3-4 cups
Ingredients
Palak (spinach leaves) - 1 bunch or 1 cup of palak puree

Gram flour/Besan flour/Kadala maavu - 1.5 cups

Rice flour - 1/2 cup

Butter - 20 gms (about 1.5 tbsp butter)

Red chilli powder - 1 tbsp

Turmeric powder - 1/2 tsp

Cumin seeds - 1 tsp

Ajwain (omam) - 1 tsp

Salt - to taste

Oil - to deep fry
Method
1. Wash the palak well and add it to a pan. Without adding water, allow it to cook for 5 minutes. The spinach leaves will leaves water and it will get cooked, no need to add extra water.
2. Once it's cooked, the leaves will shrink. Remove from flame and let it cool. Then transfer to a blender and puree till it becomes very smooth. Make sure it's very smooth otherwise it wont pass through the press.
3. In a wide bowl, add the besan flour and rice flour. Mix well.
4. Now add the turmeric powder, red chilli powder, cumin seeds, ajwain and salt. Mix again.
5. Add the butter and the palak puree, mix to form a smooth dough. Let it rest for 20-30 minutes.
6. Take the press and oil it lightly. Take a small amount of dough and fill the press.
7. Heat oil in a kadai. When the oil is hot, press the dough into the oil using the chakli/murukku press.
8. Watch carefully, when one side id done flip over and cook the other side. You can find out that it's cooked well when the bubbles become less and the frying sound also reduces.
9. Remove to a tissue paper and break it up once it's cooled.
Enjoy the healthy snack!
Notes
1. Since I used 1 cup of palak puree the taste of the palak comes through slightly. You can reduce to 3/4 cup or even 1/2 cup of palak puree but adjust with the flour amount.
2. When you deep fry the sev, watch carefully. With the normal sev, you can find out with the color change that the sev is done but with this batter being green, it is very difficult to find out of the sev is done based on the color change. Be careful otherwise it will get burnt. I burnt two batches!!
3. I did not add ajwain since I did not have any.
4. Make sure the palak is well pureed otherwise it will not pass through the press.
5. Also if the holes in your press is very small then it is better to crush the cumin and ajwain seeds otherwise it will not go through the press.
6. If your kids don't like too much spice then reduce the amount of red chilli powder added.
Until next time,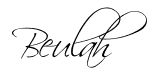 Share this post if you found it useful!