I think most South Indian's make their own turmeric powder, my parents always make a huge batch of turmeric powder and gives me some too. Some store bought turmeric powders have colors added to it so my parents always make their own. Since they make a large batch, they grind the turmeric in the local mill. But sometimes I find that the guy at the mill grinds the turmeric after he grinds red chillies thereby making the turmeric little spicy. So I make a small batch of turmeric powder at home and use it to make turmeric milk for kids or some other drinks using turmeric for digestion.
Turmeric is a spice which gives yellow color to the food and is used widely in Indian cuisine. It has powerful anti-inflammatory effects and it's a strong anti-oxidant. No Indian dish is complete without the addition of this turmeric! Especially in South India, we use turmeric in almost everything we cook!
HOMEMADE TURMERIC POWDER
Preparation time 30 mins | Cooking time 2 mins | Makes about 85 gms
Ingredients
Dried turmeric root (manjal kombu) - 100 gms
Some other homemade powders
Method
1. Take the turmeric root and dry roast it in a pan for 2 minutes.
Transfer to a dry plate or newspaper.
2. Once it cools down, roughly break it down with a mortar or pestle.
3. Take the turmeric roots in a dry blender, and blend it well giving breaks in between.
4. Transfer the turmeric powder to a sieve and sieve it well.
5. Now add the small bits of turmeric roots left in the sieve back to the blender and blend it again to a smooth powder.
6. Sieve it again. Let the turmeric powder cool down completely in the newspaper or plate.
7. Once cool, store it in a clean glass bottle.
Notes
1. You can break down the turmeric into much smaller pieces before blending in the mixee.
2. I kept sieving and powdering the bits, three times and then discarded the final small bits of turmeric as I wanted only the smooth turmeric powder.
3. Instead of dry roasting the turmeric roots in the pan, you can dry it in the sun for 2 days.
4. If making a large batch, dry the roots in the sun for 2-3 days and then give it in the flour mill to grind. After it's ground, let the turmeric powder cool down completely for a few hours and then store in boxes.
Until next time,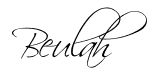 Share this post if you found it useful!