This is an easy sandwich recipe that you can make for your kids as an evening snack or even for breakfast and this can be made in no time. This also makes a great travel food, you can wrap the sandwiches in some cling wrap and you can carry it in your lunch box or you can take the packed sandwich when your travelling too.
I have not grilled the bread sandwich, you can use grilled sandwich too.
TOMATO CUCUMBER SANDWICH
Preparation time 10 mins | Makes 4 slices
Ingredients
Bread - 4

Tomato - 2

Cucumber - 1 small

Pepper powder - 1/2 tsp

Mayonnaise - 2 tbsp

Salt - to taste
Method
1. Peel and slice the cucumber and slice the tomatoes and set aside.
2. Spread the mayonnaise on all the bread slices. Cut off the edges if you wish, we don't mind eating the edges so left it intact.
3. Place the cucumber on one side of the bread. Top it with tomatoes.
4. Now sprinkle some pepper powder and salt over it and close with another slice of bread.
5. Cut diagonally or cut into half. Repeat with other slices.
6. Wrap with a cling film if you need to carry it.
7. Apply some butter, if you want to grill the sandwich.
Notes
1. Instead of mayonnaise, you can use mint chutney or coriander chutney too.
2. Grill the bread slices, if you prefer.
3. Add some cheese to it, if you wish.
Until next time,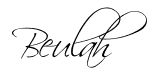 Share this post if you found it useful!