I love the simplicity of this dish and yet this is a favorite in our home! When there's not much time to make an elaborate dish, then the faithful potato comes to the rescue. I don't add much spice to this dish since I mostly make this for my kids, you can make it more spicy to your preference.
POTATO PODIMAS
Preparation time 5 mins | Cooking time 15 mins | Serves 2
Ingredients
Potato - 3

Onion - 1, chopped

Turmeric powder - 1/2 tsp

Salt - to taste

Coriander leaves - 2 tbsp, chopped

Green chilli - 1
To Temper
Oil - 1 tbsp

Cumin seeds - 1/2 tsp

Mustard seeds - 1/2 tsp

Urad dal - 1/4 tsp

Curry leaves - few
Method
1. Pressure cook the potatoes with some water for 3-4 whistles. Switch off. Once the pressure releases, open the cooker and peel the potatoes. Mash them and set aside.
2. In a pan, add the oil. Once the oil heats up, add the mustard seeds, cumin seeds. When they splutter add the urad dal and curry leaves.
3. Add the chopped onions, green chilli and some salt. Saute until the onions become translucent.
4. Add the turmeric powder and mix in with the onion.
5. Now add the mashed potatoes and mix well with the onions. Mix until it's all well blended.
6. Check for salt. If needed add more. Cook for a couple more minutes.
7. Add the chopped coriander leaves and switch off.
Notes
1. You can add some chopped ginger and garlic for more flavor.
2. Increase the spice level to your preference.
3. You can add some grated coconut too, I don't like adding coconut to my dishes, so haven't added.
Until next time,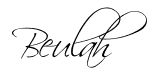 Share this post if you found it useful!