As a little child I remember my paternal grandmother making this vadagam during the hot summer months and then we all use to enjoy eating this with hot hot rasam rice or kuzhambu rice! Now many years later, my parents do the same and I still enjoy this little accompaniments which makes the rice more yum!
I have already posted cheeni avarakkai vathal that my parents make and this is another variety of vadam/vathal that is common in our house. Peeling the shallots is the most painful part of this recipe but it's all worth it since this tastes really delicious eaten by itself or along with a typical Tamilian rice platter.
VENGAYA VADAGAM
Preparation time 3 days | Cooking time - nil | Makes 1/2 kg
Ingredients
Shallots (sambar vengayam) - 1/2 kg

Urad dal (ulundu)- 1 cup

Curry leaves - 3 sprigs

Red chilli - 2

Salt - to taste
Method
1. Soak the urad dal for 6 hours. Peel the shallots and chop them fine.
2. Grind the urad dal along with red chillies. Add very little water and grind to a smooth paste, like how we do for medhu vadai.
3. Add the ground ulundu to the chopped shallots along with curry leaves, salt and mix well.
4. This should be in a thick paste like consistency.
5. Take a large plate or muslin cloth or a moram(as in pic) and take small amounts of this shallots+ulundu mix and place on the plate as shown in the picture.
6. Dip your hand in water if the mixture sticks to your hand and continue to finish the entire mix. Leave it in the terrace for 3 days for the vadagam to dry completely.
7. Once it's completely dry, remove and store in air tight boxes.
8. To prepare - Heat oil for deep frying. Take a few of these dried vadagams and fry in the hot oil until it becomes brown in color. Keep flipping them over, it will take only a few seconds to cook. If you leave it longer, it will turn black and bitter.
9. Drain on a tissue and then store these fried vadagams in another airtight box.
Enjoy with your favorite rice!
Notes
1. Make sure the vadagam is completely dry before you store in airtight boxes.
2. You can add some hing and chopped garlic too, to this mix.
3. Fry only as and when you need it. You can store the fried vadagams for 2 -3 days in an airtight container.
4. Use very little water while grinding the urad dal otherwise the mix will become runny. If by chance you have added more water and the mix is runny, chop more onions and add until you get a thick consistency.
Until next time,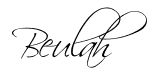 Share this post if you found it useful!