Oats is a favorite in our home. My husband and I can eat it many times a week! We mostly eat oats porridge and I was thinking of changing the way we eat oats when my anni gave me this oats idli recipe. It is very easy to make and tastes wonderful.
OATS IDLI
Preparation time 10mins | Cooking time 12-15mins| Makes 12 idlis
Oats - 1 cup

Rava (semolina) - 1/2 cup

Curd - 1/2 cup

Water - as needed

Green chilli - 1 or 2 chopped

Carrot - 1 medium, grated

Coriander leaves - 1/4 cup, chopped

Curry leaves - 1 sprig, chopped

Baking soda - 1/2 tsp

Salt - to taste
To Temper
Oil - 1 tsp

Mustard seeds - 1/2 tsp

Urad dal -1/4 tsp

Hing - 1 pinch

Curry leaves - few
Here are some other oats recipes
3. Add water to bring it to an idli batter consistency. You will need a little more than 1 cup of water.
4. In a small tadka pan, add oil and add the tempering agents.
5. Add this to the batter once the mustard seeds splutter.
6. Add salt and baking soda and mix well.
7. Check the batter consistency again, as oats tend to absorb water. If it has thickened, add little more water to bring it to idli batter consistency.
7. Oil the idli plates and pour the batter.
8. Cook till idlis are done. Mine took about 12 mins to cook.
Serve hot with chutney. We had it with peanut tomato chutney.
Notes
1. Adding baking soda is a must. Otherwise idli won't rise and won't be porous.
2. You can saute the carrots lightly and then add it to the batter too.
3. If you want to serve this to kids, avoid green chillies or remove it before you pour onto idli plates.
4. Add any veggies of your choice.
5. To make it more healthy, you can use wheat rava too.
Until next time,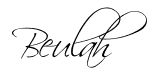 Share this post if you found it useful!