I just love khoya based sweets, they taste a whole lot better than their counter parts! But to make the khoya, the traditional way, takes hours! It literally takes about two hours! I don't have the time or patience to cook the milk for two hours now! So the other two options are to buy the khoya from store or to make it at home using this instant method.
I have tried making the khoya with microwave but every recipe out there gives a time limit which makes the khoya rubbery. I did not like khoya made with microwave. I tried three different proportions and timings from three different websites and I ended up getting rubbery khoya.
So as I was searching the net, I came across this recipe which did not use the microwave and the resultant khoya was much better compared to the microwaved ones. Mind you, this instant khoya is no where near the delicious khoya made the traditional way by simmering milk for hours on the stove but I will make do with this for now due to the other limitations!
INSTANT KHOYA
Preparation time 5 mins | 5 mins | Makes 2 cups
Adapted from here
Ingredients
Milk powder - 2 cups

Ghee - 1 tbsp

Milk - 1/2 cup
Method
1. Measure and keep the milk powder in a bowl.
2. Heat the milk and ghee in a sauce pan until it comes to a boil.
3. Now pour this milk on the milk powder and mix with a spoon.
4. If it's dry add another tsp of milk.
5. You can shape this how ever you want when it's warm, it will harden as it cools.
6. Or you can keep it refrigerated and use it later when you need. Grate it when you need and then use.
Notes
1.
Use this within 3-4 days or wrap it well and store in the freezer.
2. If while making this khoya you feel it's dry, add a little more warm milk, if it's too sticky then add a little more milk powder. You can adjust depending on the consistency you prefer.
3. The khoya will harden as it cools.
4. You can halve the recipe and make a smaller batch too.
Until next time,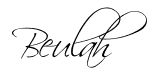 Share this post if you found it useful!