I remember when I was a kid, my mum used to make lots of chips at home. She used to make a lot of potato chips, vazhakkai chips and these yam chips. My brother and me, simply loved it and finished it off in no time.
Last week, we made these chips again for my kids and I ended up eating a lot more than the little ones!
Yam or senai kizhangu is mostly avoided since it induces itching while cutting the veggie. But if you apply some oil or wear gloves, you can avoid this issue. Also whenever we make yam masala, or any other yam recipe, we always cook the yam separately in some water and then discard the water. (You can check the yam masala recipe for details on this).
But when we make these yam chips, we don't cook ahead and discard the water. If it's cooked well in oil, then it does not create any issues. If you want to play it safe, then you can cook ahead and discard the water and then make these chips.
HOMEMADE YAM CHIPS
Preparation time 10 mins | Cooking time 15 mins | Makes 1.5 cups
Ingredients
Yam - 200 gms, chopped into small chunks or strips

Turmeric powder - 1 tsp

Red chilli powder - 1 tsp

Salt - to taste

Oil - to deep fry
Method
1. Oil your hands and chop the yam into small pieces.
2. Add the turmeric powder, red chilli powder and salt and mix well. Set this aside for 10 minutes.
3. Heat oil, when the oil it hot, add the yam pieces in small batches and fry until it's well cooked and golden brown. Keep close watch as these get cooked quickly.
4. Remove and drain in a tissue paper.
5. Add the next batch and cook similarly.
Notes
1. You can also fry these chips and then add the masalas and salt.
2. Add any masala you want.
Until next time,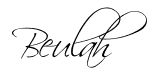 Share this post if you found it useful!