Suvarotti or Lamb spleen is one of the highest source of iron content. This soup is mostly given to people recovering from major surgeries, who have lost a lot of blood or to those whose haemoglobin (Hb) is extremely low.
Recently my father in law had an Open Heart Surgery and his Hb levels dropped to 6 and the doctors suggested blood transfusion and we gave him this soup for 10 days and his Hb levels rose up to normal without any blood transfusion! Mind you, my father in law is a strict vegetarian but still he had this soup and it worked really well.
Years ago the same thing happened to me. After a major surgery my Hb count came down to 7 and my doctors also suggested blood transfusion but my parents gave me this soup and my Hb rose to normal without any transfusion.
This is such a wonderful soup so full of iron and very good for health.
Other Non Veg Soups
SUVAROTTI SOUP
Preparation time 10 mins | Cooking time 15 mins | Serves 1
Ingredients
Suvarotti - 1

Shallots - 8 (check notes)

Tomato - 1

Coriander leaves - few

Curry leaves - 1 sprig

Ginger - 1 inch piece

Garlic - 6-8

Turmeric powder - 1 tsp

Cumin powder - 1 tsp

Garam masala - 1/2 tsp

Pepper powder - 1 tsp

Water - 3/4 cup

Salt - to taste
Method
1. Wash the spleen well and clean it. Cut into small pieces.
2. In a pressure cooker add all the ingredients mentioned, mix well.
Notes
1. Soups taste best with shallots. We always use shallots for soups but due to lack of time, we used a large onion here.
2. When we gave this soup to my father in law, my mother in law used to add a beet root too along with this soup. If you are serving this soup to someone with very low Hb then you can include a beetroot too.
Until next time,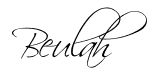 Share this post if you found it useful!