There are plenty of recipes for chicken soup but this is one recipe that gets done most often in our house. It's simple, easy and tastes delicious and soothing especially when you have a cold.
I also make this soup for my children. They don't like drinking soup so I make this and give it to them along with rice just like the margandam soup and the aatu kaal soup. You can start giving this soup after one year.
CHICKEN SOUP
Preparation time 10 mins | Cooking time 10 mins | Serves 1 or 2
Ingredients
Chicken - 250 gms

Small onions - 7, roughly chopped

Tomato - 1, chopped

Garlic - 4

Ginger - 1 small piece

Cumin powder - 1 tsp

Pepper powder - 1 tsp

Turmeric powder - 1/2 tsp

Coriander leaves - 2 tbsp

Curry leaves - 1 sprig

Water - 1 cup

Salt - to taste
Method
1.
Wash and clean the chicken and add it to the pressure cooker.
2.
Add all the ingredients to the cooker and add 1 cup of water.
Mix well.
3. Pressure cook for 3-4 whistles and switch off.
4. Once the pressure releases open the pressure cooker and enjoy hot soup!
Notes
1. If giving to kids, reduce the pepper powder.
Until next time,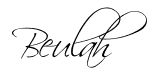 Share this post if you found it useful!