I had bought some peanut butter to make peanut butter ice cream and I had some left out so when I was looking to make a mug cake, I thought to give this cake a try. It's simple and easy and a change from the usual chocolate mug cakes.
Check out the other microwave mug cakes.
PEANUT BUTTER MUG CAKE
Preparation time 3 mins | Cook time 1 min | Serves 1
Recipe from - here
Ingredients
All purpose flour (maida) - 4 tbsp

Baking powder - 1/4 tsp

Sugar - 1 tbsp

Milk - 4 tbsp

Peanut butter - 3 tbsp

Salt - a pinch

Chocolate chips - 2 tsp (optional)
Method
1. Mix all ingredients together until it's a smooth batter. The batter will be thick.
2. Transfer to a large microwave safe mug and cook for about 1 minute.
Notes
1. My microwave is 900 watts and I kept at high.
2. If you cook it for too long, then the cake will turn rubbery.
3. I halved this recipe and made it.
Until next time,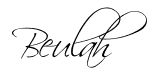 Share this post if you found it useful!