This summer I made lots of lots of dishes for my baked section but I'm just not able to find time to write! To everybody to asked about me, thank you so much for your concern and well wishes, hopefully I will be back to active blogging soon!
I made this ice cream a couple of months back for my daughter's friend and her family. Whenever I think of what to take with me when visiting someone, they always ask me for ice creams or cakes! Bored of always making chocolate and vanilla ice cream, I tried some peanut butter ice cream and it turned out really yum! I used a whole cup of peanut butter and that made my ice cream thick, you can choose to add a little less than a cup too. But if you want an ice cream that tastes peanut buttery then go for a full cup!
PEANUT BUTTER ICE CREAM
Preparation time 10 mins | Setting time 8 hrs | Makes 1L
Ingredients
Heavy whipping cream - 250 ml

Fresh cream - 250 ml

Smooth peanut butter - 1 cup

Chocolate chips - 1 cup

Condensed milk - 1/3 cup

Vanilla extract - 1 tsp
Method
1. Add the vanilla extract to the thawed heavy cream and whip until soft peaks are formed.
2. Then add the fresh cream and whip again for about 3 mins.
3. Add the peanut butter and whip well until blended.
4. Add the condensed milk and whip again. (check notes)
5. Add the chocolate chips and mix well.
6. Pour into a box and cling wrap, refrigerate for 6-8 hours.
7. Enjoy!!
Notes
1. I did not add condensed milk initially thinking the sugar in the peanut butter will be sufficient but I ended up adding some condensed milk later on as it was not sweet enough. Check and add between 1/4 - 1/3 cup of condensed milk depending on your preference.
2. I have used non dairy heavy whipping cream (which is pre sweetened), if using 2 cups of dairy whipping cream then add more condensed milk.
3. Chocolate chips are optional. I add chocolate chips to all my ice creams as kids love them!! Alternately you can add peanut butter chips too.
4. As mentioned earlier, I used 1 cup of peanut butter and my ice cream was nice and thick. If you want you can use 1/2 or 2/3 cup of peanut butter. If you prefer a strong flavor of peanut butter then I would suggest using one whole itself.
Until next time,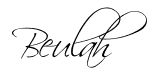 Share this post if you found it useful!