I don't know if you've ever heard of this pickle but this pickle is very famous in our house!! We simply call it uppu oorugai. This is a simple recipe and very easy to make. We add only salt to this pickle, no spice at all. This goes very well with curd rice. This pickle is also great if you have morning sickness. The taste of this pickle relives nausea immediately.
You can make this pickle with fresh whole lemons pieces but what we do is, we squeeze the juice of the lemon and bottle the juice and keep the remaining skin of the lemon (with just a little juice and flesh) to make this pickle. Works very well! I love this pickle and we always have a bottle of this pickle at home!
UPPU OORUGAI
Preparation time 5 mins | Soaking time 4-5 days | Makes 1 cup
Ingredients
Lemon pieces - 1 cup

Rock salt - 1 tbsp
Method
1. Cut and juice the lemons and bottle the juice separately, use it how ever you need it. If you want to use the full lemon, then just cut into quarters.
2. After juicing the lemons, chop the lemon into smaller pieces.
3. Take it in a bowl and add the salt, preferably rock salt. Mix well.
4. Transfer this to a glass jar and keep it out in the sun for 4-5 days. Keep shaking/tossing the bottle often.
5. After about 4 days in the sun, the lemon peel will become soft and juicy and it changes color too. Then it's ready to use.
Storage
Store in a clean glass jar, preferably with a plastic lid or glass lid. If you've made this pickle with clean utensils and clean hands then it will keep well for many months without refrigeration. If you want it to stay longer then you can refrigerate. I had this bottle out for 3 months. My parents also keep the pickle out and never refrigerate.
Notes
1. If you feel the pickle will be too bland then you can add about 5 chopped green chillies along with the lemons.
Until next time,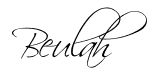 Share this post if you found it useful!