I never thought I will be making an entremet, I thought it was a complicated and laborious dessert and I did not have the time to make one! But then, I participated in Subashini's Bake it Perfect
event
in her fondbites bake along facebook group and I cleared the 1st round. I had chosen 'Healthy Bakes' as my topic and I made Millet Cookies. For the finals she wanted us to make an entremet, and so here I am with my first ever entremet!
Update - I won the event!! I won, I won!! Hurray!! I won the first place!! I am so thrilled!!
So what is an entremet? It is a French dessert which has a little bit of everything, something 'cakey', 'crunchy', 'moussy', 'creamy', 'fudgy', jelly! Each of these layers should come together to give you a perfectly delicious dessert. Entremet can be simple to complex, I have chosen a very simple and easy entremet that everybody can make, it only takes time to put together. Take your time and follow my schedule and you will not feel stressed making this dessert.
As I was going through countless recipes online, I found that almost every recipe was complicated, with no images. I believe pictures help you understand better so I have used a lot of pictures for better understanding. Also I found that I don't have access to half of the ingredients used and I have never heard of the other half of it!!! So my next agenda was to make an entremet with easily and locally available ingredients.
The components of this entremet are
Egg free Chocolate Cake

Fresh Mango Fruit Drops

Egg free Mango Cheesecake

Crunchy Chocolate and Cookie Crumbs

Egg free Chocolate Mousse

Mango Jelly

Chocolate Glaze
I have two small kids aged 4 and 2 years and I cannot afford to work at a stretch, so here's the schedule I followed.
Day 1 - Bake the cake in the morning and make the cheesecake in the evening or night.
Day 2 - Chocolate mousse in the morning, mango jelly in the evening and glaze at night.
Next day cut and enjoy! This way you also give each layer enough time to set very well. You can make the glaze on Day 3 too but the mango jelly is very simple to make hence I have put 3 layers to make on Day 2
MANGO AND CHOCOLATE ENTREMET
Preparation time 2 days | Makes one 9" dessert
Ingredients
I. For the Chocolate Cake
Plain flour -

1 1/2 cups

Fine sugar -

1 cup

Cocoa -

4 tablespoons

Baking Soda - 1 tsp

Salt -

1/2 tsp

Water -

1 cup

Vegetable oil -

1/2 cup

White vinegar -

2 tbsp (or lemon juice)

Vanilla extract -

1 tsp

Coffee - 1 tsp (optional)
I. CHOCOLATE CAKE LAYER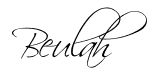 Share this post if you found it useful!