This is a simple and easy fish curry that my mom makes and it tastes great and we all love it. She doesn't add coconut to this kuzhambu so this doesn't get spoilt and can be kept for days.
FISH KUZHAMBU
Preparation time 20 mins | Cooking time 25 mins | Serves 2-3
Ingredients
Fish pieces - 500 gms of fish (before cleaning). I used sila meen.

Shallots - 1/2 cup

Garlic - 10 pods

Onion - 1

Tomato -2

Red chilli powder - 1 tsp

Turmeric powder - 1/2 tsp

Coriander powder - 1 tsp

Pepper powder - 1/2 tsp

Tamarind water - 1/2 cup

Water - 1 cup

Salt - to taste

Coriander leaves
To Temper
Oil - 3 tbsp

Mustard seeds - 1/2 tsp

Cumin seeds - 1/2 tsp

Fenugreek seeds - 1/4 tsp

Curry leaves - 1 sprig
To marinate the fish
Turmeric powder - 1/2 tsp

Dhania powder - 1/2 tsp

Garam masala powder - 1/4 tsp

Lime juice - 1/4 tsp
Method
1. Wash the fish and marinate it for about 30 minutes. Blend the onion and tomatoes together.
2. In a kadai, add the oil. Add the mustard seeds, fenugreek seeds, cumin seeds.
3. When the seeds splutter, add the shallots, garlic and curry leaves.
4. When the shallots turn translucent, add the ground onion and tomato paste.
5. Saute until the oil separates.
6. Add all the masalas and salt and mix well.
7. Add the tamarind water and mix well.
Add 1 cup of water and bring it to a boil.
8. Reduce the flame and add the fish pieces.
9. Reduce the flame to medium, cover and cook for 10 minutes or until the fish is cooked well.
10. Sprinkle the coriander leaves and switch off.
Notes
1. Adjust the masalas to suit your taste.
2. The fish kuzhambu gets more tastier as time goes on. So allow the kuzhmbu to rest awhile before serving.
3. You can add 2 tbsp coconut paste if you want.
4. You can skip the marination if you're short of time.
Until next time,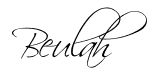 Share this post if you found it useful!