I happened to chance upon this recipe that my aunt shared on facebook and I saved it to try out later as I like to try different chocolate cake recipes. But never did I imagine what a huge hit this cake will turn out to be! I have baked this cake four times now (within 30 days) and every time I baked for a different set of people and every one of them thoroughly loved this cake. This has become my 'go to' cake now.
This is a simple, rustic and rich chocolate cake, filled and frosted with chocolate custard/pudding and covered with the cake crumbs. For a history of how this cake and it's name came about, check this link.
Even though the chocolate cake by itself is enchanting, the star of this cake is the chocolate custard frosting. I was seriously tempted to just frost the cake with ganache, the first time I made this cake but I'm so glad I made the effort to make this custard to frost the cake as the frosting is so yum and compliments the cake so very well.
The chocolate custard tastes so good that I started adding it to ice creams I make and the ice creams have also been a huge hit! This humble custard takes the simple chocolate ice cream to a whole new level. I am so in love with this custard, that every time I make chocolate ice cream, I make this custard to add to it
😊
BROOKLYN BLACKOUT CAKE
Preparation time (for the cake)15 mins | Baking time 40 mins | Serves 12
Preparation time (for the custard) 15 mins | Cooking time 7 mins | Makes about 3 cups
Recipe source - here
Ingredients
Unsalted butter - 140 gms

Vegetable oil - 100 ml

Buttermilk - 140 gms

Coffee - 100 ml (check notes)

Eggs - 2 large

Brown sugar - 250 gms

Flour (maida) - 250 gms

Baking soda - 1 tsp

Baking powder - 2 tsp

Cocoa powder - 50 gms

Salt - 1 tsp

Vanilla - 1 tsp
For the custard filling and frosting
Caster sugar - 125 gms

Full fat milk - 500 ml

Dark Chocolate - 200 gms

Corn flour - 50 gms

Coffee powder - 2 tsp (I used nescafe)

Vanilla - 2 tsp

Salt - a pinch
Method
1. Make the custard first as it needs to rest awhile before we can use it to frost the cake.
2. Take the chocolate in a microwave safe bowl and melt it and set aside. Add about a 1/4 cup of milk to the corn flour and mix well without any lumps.
3. Take the milk in a sauce pan, add the melted chocolate, sugar, corn flour mixture, coffee powder and salt.
4. Keep the sauce pan in medium flame and stir for about 5-7 minutes until the custard becomes thick. Add the vanilla too.
Now let's bake the cake.
Method
1. Pre heat the oven to 180 degrees C. Grease and line 2 x 20 cm pans. I used one 10 inch pan.
2. Melt the butter in a sauce pan or microwave. Add the buttermilk,
oil
and eggs one after the other and beat well.
3. Add the brown sugar and beat again for 2 minutes. Add the coffee and beat again.
4. Sift in the flour, baking powder, baking soda, cocoa powder and salt. Mix well and make sure there are no lumps.
5. Pour into the prepared tin and bake for 40 mins it until a skewer comes out clean. If you've poured the batter in 2 pans, bake for 25-30 mins.
6. Remove from oven and let cool for 15 mins, then remove from pan and let cool completely.
Once cool, cling wrap and refrigerate till you're ready to frost the cake.
Assembling the cake
1. Trim the top domed surface of the cake and set aside in a bowl. You can crumble this with your hands or pulse it in a blender. I just crumbled it with my hands.
2. Cut the remaining cake into two.
3. Place a tsp of frosting on the cake board and keep one layer of cake on it.
4. I brushed some grape juice on it. (check notes)
5. Place a generous amount of frosting on the cake layer and spread it well.
6. Keep the other layer of cake over the frosting and soak that cake layer with grape juice as well.
7. With more custard frost the top and sides of the cake.
8. Now take the crumbled cake and press it on the sides and top of the cake.
9. I kept some silver balls on top of the cake, refrigerate the cake until you're ready to cut it. This cake tastes great when served chill. I kept the cake covered in the fridge.
And it's done!!
Notes
1. The cake tastes great when it's baked ahead of time. The flavor intensifies as you allow it to rest. I finished this cake on Wednesday and cut it on Saturday. This cake gets fudgier and more enticing the longer you let it rest. And it tastes great when served chilled.
2. Even after generously frosting the cake, there was about 1 cup of custard left over. I used that to make chocolate custard ice cream. Or you can use it to frost some other cake.
3. There is no need to soak the cake with grape juice, the cake is already moist with buttermilk, oil and coffee. But I love the flavor of grape and chocolate together so I do it. It is purely optional.
4. Check this link on how to make buttermilk for bakes.
5. If you've baked this cake in two pan, slice each cake into 2 and layer it to form a 4 layer cake. My oven is small so I poured into a single pan only.
6. To make the coffee, I mixed 1 tsp of coffee granules to 100 ml of hot water.
7. This looks like a difficult cake to bake with lots of steps but it's actually very easy to bake this once you've got all your ingredients ready. And it's so worth the effort!
Until next time,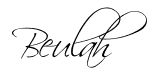 Share this post if you found it useful!