Fried rice is a very common Indo Chinese dish in our house. I make different varieties of fried rice since my kids like to take this for lunch. And since I always like some variety in the lunches I pack for them, I made a paneer fried rice one day and my family loved it!
Everybody loves paneer and adding it always makes the dish healthy and tasty. The important thing here is to make sure the paneer does not turn rubbery and also make sure the paneer is tasty. You can shallow fry the paneer before adding in but make sure you don't overcook the paneer.
PANEER FRIED RICE
Preparation time 20 mins | Cooking time 20 mins | Serves 3
Ingredients
Basmati rice - 1/2 cup, uncooked

Paneer - 200 gms

Beans - 1/2 cup, chopped

Carrot - 1/2 cup, chopped

Capsicum - 1, chopped

Spring onion - 1/4 cup, chopped

Garlic - 5 pods, chopped finely

Vinegar - 1 tsp

Soy sauce - 1 tsp

Pepper powder - 2 tsp

Spring onion greens - 2 tbsp, chopped

Salt - to taste

Oil - 3 tbsp
Method
1. Soak the basmati rice for 30 minutes. Drain and cook the basmati rice separately.
2. Add a tsp of oil to the rice and spread it in a plate and allow to cool.
3. Chop all the veggies and cut the paneer. Soak in a bowl of warm water.
4. In a wok, heat the oil and add the chopped garlic. Saute for 2 minutes and then add the spring onions. Saute until it turns translucent.
5. Add the beans and carrot and cook on high for 3 minutes. Add the capsicum and cook for another 2 minutes.
6. Add the vinegar, soy sauce and 1 tsp pepper powder and some salt. Mix well.
7. Add the paneer and mix well with the veggies.
8. Add the cooked rice and the other tsp of pepper powder.
9. Add the spring onion greens, mix well and switch off.
Notes
1. You can shallow fry the paneer before adding to the vegetables. Make sure you don't over cook the paneer and make it rubbery.
2. If you eat eggs, then add an egg and scramble it too.
3. You can make this with left over rice too.
4. Check out the other fried rice recipes.
Until next time,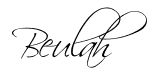 Share this post if you found it useful!