I make almost all my masalas at home and garam masala was one of the few that I used to buy from the store. So for a very long time I was looking at many combinations to arrive at the right flavor. Finally I have arrived at this combination. This has worked for me, I like the flavor and taste of this masala. It is not over powering, it is subtle yet flavorful. Adding a little to my curries, takes it to a whole new level.
GARAM MASALA POWDER
Preparation time 15 mins | Cooking time 3 mins | Makes about 1.5 cups (155 gms)
Ingredients
Cumin seeds - 1/3 cup

Coriander seeds - 1/4 cup

Fennel seeds - 1/3 cup

Black pepper - 2 tbsp

Shah jeera - 2 tbsp

Cinnamon - 11 gms

Cloves - 2 tbsp

Green cardamom - 10

Nutmeg - 1 tsp

Bay leaf - 10

Star anise - 2

Black stone flower (kalpasi) - 1 or 2
Some other masala recipes
Method
1. Measure the ingredients and dry fry them lightly. I sauteed cumin seeds, coriander seeds, fennel seeds and shah jeera together.
2. Fry for about 3 minutes and set aside to cool.
3. Then fry the cinnamon, cloves, black pepper, cardamom, nutmeg, bay leaf, star anise and black stone flower.
4. Again fry for 3 minutes and allow to cool.
5. Once cooled, add all the ingredients to a blender and blend till it's a fine powder.
6. Spread the powder in a plate to cool down.
7. Once cool, store in an air tight container.
Notes
1. Do not fry the ingredients too long. Only fry for 3 minutes.
2. Do not store the powder immediately after grinding. Spread it to cool and then store.
Until next time,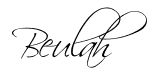 Share this post if you found it useful!