Chocolate salami is an Italian dessert made with chocolate/cocoa, biscuits, butter and nuts. It gets the name salami as it looks like a salami! It's nothing but a chocolate biscuit roll. There are many versions of chocolate salami in the internet and my favorite is this recipe which does not require eggs and it's pretty easy to do.
I made this dessert for my nieces as they are fond of chocolate biscuit desserts. I'm always on the lookout for chocolate biscuit desserts and I have made quite a few for them with biscuits and chocolates and this is another one!
CHOCOLATE SALAMI
Preparation time 30 mins | Cooking time 15 mins | Makes 2 logs
Adapted from here
Ingredients
Biscuits - 200 gms

Chocolate - 350 gms

Coffee - 1/4 cup

Butter - 88 gms

Soaked fruits - 1 cup

Sugar - 1/2 cup
Me
thod
1. Roughly chop the biscuits and set aside. Roughly chop the chocolates and set aside.
2. Take the soaked fruits and nuts and add it to the chopped biscuits and mix together.
3. Take the butter in a sauce pan and heat it till it's melted.
4.
Add the chopped chocolates and stir until it's melted completely.
5.
Add the sugar and stirring till it dissolves.
Add the coffee and continue to stir until the sugar dissolves.
6. Once the sugar dissolves, add the melted chocolate to the chopped biscuits and mix well.
7. This mix has to thicken slightly. Leave it in the refrigerator till the mix has thickened to the extent where it can be shaped. I left it in the fridge for 1.5 hours.
8. Take the chocolate - biscuit mixture out and take half of the mixture and place it on a cling wrap and shape into a log.
9. Roll it and seal the edges. Keep it in the refrigerator for 2-4 hours until it's hardened.
10. After 4 hours, take it out and cut it into rolls.
Notes
1.
I had some left over fruit soaked for my christmas fruit cake and I added it to this mix. You can add 1 cup of chopped nuts like almonds or walnuts.
2. Make sure you stir the chocolate sauce until the sugar dissolves completely otherwise the whole mixture remains grainy.
3. For the coffee, add about 1/2 tsp instant coffee granules to 1/4 cup of water and mix until dissolved.
4. I left the chocolate mixture in the refrigerator for 1.5 hours, This time might vary so keep a watch so that the mixture doesn't solidify too much, Then you won't be able to shape it into a log.
Until next time,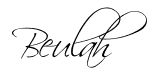 Share this post if you found it useful!