I never knew people drink radish juice until I started doing some research on it. Apparently radish juice is rich in fibre, Vitamin C, B. It is also an excellent source of potassium, calcium, iron, phosphorus and very low in calories. It is also very good in relieving and treating hemorrhoids.
It is mildly sweet in taste but you can add sugar or honey to it. If you find the taste or smell not appealing then you can juice an apple or carrot along with the radish. I made this for my husband and he drank it as it is since it's good for the body!!
RADISH JUICE
Preparation time 5 mins | Serves 1
Ingredients
Radish - 1

Lemon juice - 1 tsp (optional)

Honey - 1 tsp (optional)

Water - 1/2 cup
Method
1. Wash and peel the radish and chop into pieces.
2. Add it to the blender, add water and blend till smooth.
3. Strain the juice well. Add lemon juice and honey (if adding).
4. Pour into glasses and serve!
Notes
1. I add the lemon juice but did not use any sweetener.
Until next time,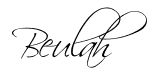 Share this post if you found it useful!