I don't have a lot of white chocolate recipes here since I don't have a preference in my family for white chocolate except me! Everybody prefers dark chocolate and I always end up making a dark chocolate mousse. But when we had a potluck among our prayer group, in our house recently, I made this white chocolate mousse and it went quite well! I thought many won't like the taste of white chocolate but surprisingly all the cups got over quickly!
WHITE CHOCOLATE MOUSSE
Preparation time 30 mins | Cooking time 8 mins | Serves 6
From here
Ingredients
White chocolate - 200 gms

Whipping cream - 350 gms (divided)

Gelatin - 1 tbsp

Water - 4 tbsp
Method
1. Sprinkle the gelatin on 4 tbsp of water and set aside for 5 minutes. Then heat the gelatin for 30 seconds in a microwave until it's a clear solution.
2. Take the white chocolate in a heat proof bowl and add 150 gm of cream to it. Place it on top of another vessel with little water in it (double boiling) and melt the chocolate.
3. Add the clear gelatin to the melted chocolate and mix well. Set aside to cool completely. (*check notes)
4. Now take the remaining cream and beat until stiff peaks are formed.
5. Add the cooled white chocolate to it and beat again till it's well combined.
6. You can fill your moulds with a spoon or fill a piping bag and fill your moulds.
7. Refrigerate for 2 hours before you serve.
8. I sometimes add a layer of melted dark chocolate or dark chocolate ganache over the white chocolate or just sprinkle some chocolate chips before you serve.
Notes
1. You can melt the white chocolate and cream in a microwave. White chocolate is a bit finicky so melt in short bursts and mix thoroughly each time.
2. You can add some vanilla before whipping the cream.
3.
After adding the gelatin to the melted white chocolate, the white chocolate should cool completely before adding to the whipped cream. But if you leave the white chocolate to cool slowly, it will start to set since we've already added gelatin to it. So, stay close to the white chocolate mixture, keep stirring it, until it's cool. Make sure you don't let it set before adding to the whipped cream.
4. You can skip the gelatin, the consistency of the mousse will not be as stiff as when you use gelatin but still it will be fine for home use. If you want to serve it to guests and you would prefer a firmer mousse then use the gelatin.
Until next time,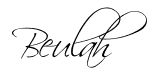 Share this post if you found it useful!