If you love Black Forest Cake then this trifle is for you! This dessert has all the components of a black forest cake - the chocolate cake, cherries, whipped cream, chocolate shavings and it is also soaked with kirsch liqueur or the cherry syrup. This is a delightful dessert which can be served as individual servings after dinner or in parties.
BLACK FOREST TRIFLE
Preparation time 20 mins | Setting time 30 mins | Makes about 3 glasses
Here are some
chocolate cake recipe
s
and
brownie recipe
s
. Use any of these recipes or use any left over chocolate cakes or brownies. I used some left over chocolate cake.
Ingredients
Chocolate cake or chocolate brownies - About 2 Cups

Cherries - 1/2 Cup

Cherry syrup/grape juice/chocolate syrup - 1/2 cup

Whipping Cream - 1 Cup

Chocolate shavings
Watch the video in English
Method
1. Bake the brownies/cake or use any left over chocolate cake. Crumble the cake and set aside. Chop the cherries, leaving a few for garnish.
2. Whip the cream until stiff peaks.
3. Place a small handful of crumbled cake pieces at the bottom of the serving dish.
4. Drizzle the cherry syrup over the cake crumbs.
5.
Place a large dollop of whipped cream. You can pipe it in or spoon it in.
6.
Place a spoonful of cherries over this layer.
7. Repeat the process starting with the crumbled cake.
8. Cover and refrigerate for the flavors to mingle.
9. Just before serving, garnish with chocolate shavings and cherries.
Notes
1. F
or details on how to whip cream, check out my
post on
how to whip cream.
2. Instead of cherry syrup, you can use grape juice or chocolate syrup too.
Until next time,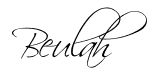 Share this post if you found it useful!