There was a day when I never baked without eggs but now I find it so easy and simple to bake without eggs! And it turns out so well! One of my most favorite chocolate cake is this egg free dairy free chocolate cake and this mini egg free dairy free chocolate cake! These two cakes are so simple to put together and it's so light and moist!
These cupcakes tastes just as good as my egg free cakes - soft, light and moist! You will not miss the eggs!
I made these cupcakes and the Zebra Cake for my dad's office to celebrate my mum and dad's anniversary and everybody at his office simply loved it! Almost as soon as the cupcakes reached, I got calls to tell me how delicious it is! I topped it with some chocolate buttercream which went very well with the cupcakes.
EGG FREE CHOCOLATE CUPCAKES
Preparation time 15 mins | Baking time 20 mins | Makes 12-13
Recipe source - allrecipes
Ingredients
All purpose flour (maida) - 200 gms

Caster sugar - 200 gms

Vegetable oil - 5 tbsp

Vinegar - 1 tsp

Water - 250 ml

Cocoa powder - 4 tbsp

Baking soda - 1 tsp

Salt - 1/2 tsp

Vanilla extract - 1 tsp

Instant coffee granules - 1/2 tsp
Watch this video in English
Watch this video in Tamil
Here are some other cupcakes and muffin recipes
Method
Pre heat the oven to 180 degrees C. Line muffin tin with liners.
1. Add the oil, vinegar, vanilla in a bowl. Mix the coffee granules in the water and add it to the bowl.
Beat well.
2. Now add the sugar and beat again.
3. Sift in the flour, cocoa powder, salt and baking soda.
Fold gently.
4. Fill the cupcake liners to 2/3rd and bake in the pre heated oven for 18-20 mins or until a skewer comes out clean.
5. Once done, remove from oven and and cool for two minutes and then remove the cupcakes from the oven.
I frosted the cupcakes with this Chocolate Buttercream. I halved this chocolate buttercream recipe to frost these cupcakes.
Notes
1. Once you add the baking soda, mix the batter quickly and bake quickly. Don't keep the batter around for long.
2. Each oven is different, mine was done in 20 minutes. Start checking after 18 minutes.
3. Adding coffee is optional. But I recommend it, the coffee takes the chocolate cupcakes to a whole new level.
Until next time,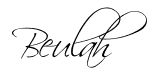 Share this post if you found it useful!