Did you know Quail eggs are more nutritious and healthy than the regular chicken eggs we get in the market? These little quail eggs have more protein, vitamins and iron compared to the chicken eggs. They also fight allergies, stomach ulcers, promotes memory power and many more! With all the bad things people say about the chicken eggs, quail eggs are a wonderful option to consider.
These quail eggs are very tiny compared to the chicken eggs. To make one normal sized fried eggs, you will have to use atleast 4-5 quail eggs.
QUAIL FRIED EGGS
Preparation time 0 | Cooking time 3 mins | Serves 1
Ingredients
Quail eggs - 5

Salt - to taste

Pepper powder - 2 pinches
Method
1. Grease a tawa and break open the quail eggs, one by one.
2. Sprinkle salt and pepper. Cover and cook until the top looks lightly set.
3. Gently flip the egg and cook for another minute and then remove from flame.
Notes
1. When you cover and cook, the steam gets trapped and cooks the top portion of the egg enabling you to flip the egg easily.
2. Quail eggs are extremely difficult to break open as they are so tiny. I either crack the top and remove a portion of the shell and then pour the egg or saw the egg lightly and then break it open.
Until next time,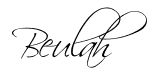 Share this post if you found it useful!